Derbyshire logistics firm swoops for local counterpart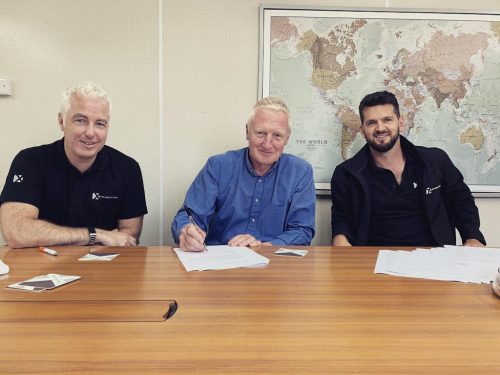 Logistics firm The Silver X Group has acquired fellow Alfreton firm Bow Distribution.
The deal will see Bow's managing director Paul Howarth join the board of Silver X's holding company and continue to play an active role managing both Bow Distribution and The Silver X Group alongside MD Gavin Burgess and finance boss James Foskett.
Silver X first bought a minority stake in Bow last year – saying at the time that it has the option of increasing its stake in the business in the future.
Burgess said: "As soon I was aware Bow was available, I saw it as a great opportunity to combine two great local Derbyshire logistics brands, expand our service offering and create a company that not only provided its clients a greater range of services but also secured a more stable future for both sets of employees and businesses."
He added: "The friendly, customer-centric focus of both companies fits well together and I'm looking forward to synergising the two brands to create one large cutting edge logistics company with two distinct brands and service offerings as we progress through the decade."
Howarth said: "I'm getting towards the back end of my career and although I'm not done yet, I wanted to make sure the company and the team were in safe hands moving forward. The group now not only handles pallets but we can also offer ecommerce fulfilment, sameday courier and road haulage, home and retail deliveries, as well as occupying over 124,000 sq ft of warehousing space. I'm staying operational within the group so it's a very exciting time for all involved."