Investors up stake in software firm as it prepares to create 500 jobs in Loughborough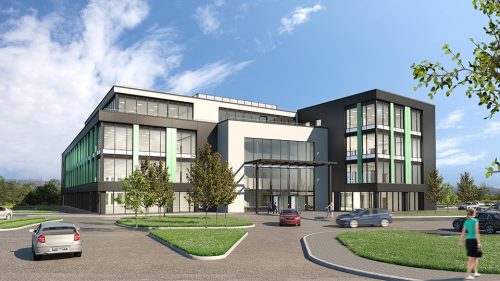 The Access Group, the business management software provider, has announced its 15th consecutive year of growth.
The firm, which is set to open a new 100,000 sq ft office on Loughborough University Science and Enterprise Park (LUSEP), has reported year-on-year revenue growth of 47%, leading to a turnover of £315m and and an adjusted EBITDA of £109m for year ended June 30. During the yeat, The Access Group added 15,000 new customers, bringing total customers to more than 35,000 across the company.
The Access Group has also announced that it has secured further investment from its two largest shareholders: Hg, a European investor in software and tech-enabled services businesses; and TA Associates, a private equity firm. Together, the investors will make a "substantial" investment in the company and retain joint control of firm, alongside the management team.
Chris Bayne, CEO of The Access Group, said: "I'm extremely proud of this year's outstanding financial results and pleased that our leading investors continue to support us as the company continues to grow and evolve.
"We have made enormous leaps forward in our growth strategy since Hg and TA came on board in recent years, and we're very proud of the considerable growth that we've achieved together to-date. Hg and TA's further investment in The Access Group is a sign of our business and team's strength. We look forward to continuing our relationship with our partners as we embark on further organic and acquisitive growth projects, as well as geographic expansion.
"My management team and I are deeply committed to The Access Group, and, over the course of the next five years, we'll continue to invest in our products and solutions to enable new and existing clients to change how they engage with their software, transforming their productivity and giving them the freedom to do more."
Jonathan Boyes, partner at Hg, said: "We recognised the quality of The Access Group many years before we invested and, since then, we've seen the business show not only resilience, but also huge progress and growth even during this incredibly volatile year. We're very happy to increase our investment in The Access Group and further accelerate the company's business strategy together with our partners."
J. Morgan Seigler, managing director at TA Associates, said: "We first invested in The Access Group five years ago because of the company's potential for growth, strong customer base and deeply committed management team. With its significant growth over the past few years and its plans for the future, we believe that The Access Group offers an even more compelling investment opportunity today, and we look forward to continuing our partnership."