Printing firm wins patent lawsuit against industry giant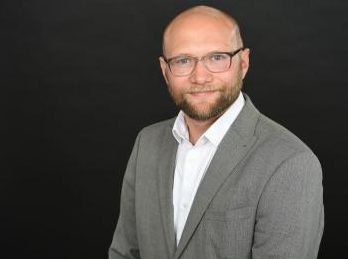 A Runcorn-based secure printing and payments firm has successfully defended a patent infringement case brought by global customer communications group Communisis.
A team of specialist tech, commercial and IP lawyers from North West law firm Brabners, led by partners Colin Bell and Caroline Litchfield, advised Tall Group on the case.
The now disproven claim was that an encryption system, used by Tall Group subsidiaries Checkprint and DLRT to securely print codes on cheques, was a direct or equivalent infringement of a system allegedly invented and owned by Communisis.
But, after a process that has been ongoing since 2017, a ruling passed down by the Intellectual Property Enterprise Court (IPEC) stated that, not only was Tall Group's system different, its method was "much more secure and effective" than the one covered by the patent of its larger rival and, therefore, did not infringe.
Additionally, Communisis's patent was held to be invalid due to lack of inventiveness compared with three earlier patents, one of which dated back to 1974, and because the alleged invention was no more than a "mathematical method" which cannot be patented.
Colin Bell, intellectual property lawyer and partner at Brabners, said: "This has been a long and drawn out ordeal for Tall Group and I am glad it has ended with the right decision from the court.
"While we were always confident of winning, the judgment emphasises the importance of providing good instructions to experts in patent cases. Economically, there are challenges ahead for all businesses and this judgment means my client is now able to face into them unimpeded."
Martin Ruda, group managing director, at the Tall Group of Companies, said: "We were always confident of the outcome of this case.
"As an organisation committed to the safety, security and integrity of the UK payments systems, we will continue to develop and implement effective cheque fraud prevention tools which can benefit all cheque-using customers, their banks and the cheque clearing industry as a whole.
"In contrast to others, we believe that strong methodologies to trap fraudsters should be made available across the industry, and our UCN Plus® system, which significantly enhances the protection afforded to business cheque customers, is offered freely to other Accredited Cheque Printers."
Barrister Henry Ward of 8 New Square and Patent Attorney Robin Bartle of Bartle Read, also advised Tall Group and cryptographer Prof Peter Landrock gave evidence to the court as an independent expert.
IPEC is a specialist part of the Business and Property Courts of the High Court of Justice and handles intellectual property cases relating to designs, patents, registered trademarks and copyrights. It has the power to levy fines of up to £500,000 for IP infringements.
Tall Group consists of three companies – Tall Security Print, Checkprint, and DLRT – and employs 150 people across offices in Cheshire, Leicestershire and Northern Ireland.
Communisis, which is valued at £148.5m, employs more than 2,000 people, with offices in 17 countries.