Re-imagining payroll

Today's world of work is placing unprecedented demands on payroll, but strategic outsourcing can protect and maximise profits, says David McCormack, CEO of employee benefits and outsourced payroll provider HIVE360.
Off-payroll rules, the growing burden of HMRC compliance, new IR35 rules in force from next April, mounting pressure to look after worker and employee welfare, and the new way of working nowadays, are placing unprecedented demands on businesses, especially when it comes to payroll.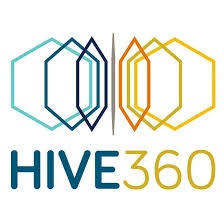 IR35 was introduced to ensure fairness, and in 2017, the government implemented additional rules for 'Off Payroll' workers that were rolled out to only the public sector.  But from April 2021, this will change with all private sector organisations required to action and evidence compliance.
Now is the time to embrace a new commercial approach by using a strategic payroll solution, which is not only a compliant and reliable PAYE payroll solution, but which also reduces overheads and improves operational efficiencies.
Outsourcing payroll with an effective solution is a strategic decision and should address wider policies, including cost savings, staff retention, productivity, and employee engagement and wellbeing.
HIVE360 provides compliant and reliable PAYE payroll support and employment administration, and is championing a new model of employment administration, which redefines employment and pension administration processing.
Additionally, we have developed a game-changing, customisable mobile app – Engage – that takes strategic outsourced payroll to a whole new level, minimising the headache, hassle and resource burden of employment administration and compliance, combined with a raft of employee engagement features and inclusive benefits for temporary workers and full-time employees, to deliver a host of communication, wellbeing and lifestyle benefits.
Profit boost
Our clients report savings of £100 or more per worker in the first year of outsourcing PAYE payroll to HIVE360. To find out more, I spoke to Jeremy Cornwall of Birmingham-based Bell Cornwall Recruitment, a specialist in commercial office support roles across a range of sectors, including professional services, technology, engineering and manufacturing.
Interview: Jeremy Cornwall, Bell Cornwall
Q: How long have you been working with HIVE360?
A: We have been working with HIVE360 since October 2019, so just over 12 months.
Q: What cost benefits have you seen following implementation of HIVE360's solution?
A: The HIVE360 solution has reduced our above-the-line payroll processing costs by 50 percent, with similar savings on below-the-line costs, such as a reduction in the costs of dealing with payroll queries from temporary workers, and, most significantly, the reduced administration costs of running the Auto Enrolment Pension Scheme.
Q: What are the main benefits for you, the business, your permanent and temporary workers of working with HIVE360?
A: Offering the HIVE360 platform to our internal staff has been great; we are a small business and as such, our tangible 'benefits package' was quite limited. But the addition of the HIVE360 Engage app and its benefits features, has resulted in our team feeling more valued, plus they have access to personal, real returns from the Apps' discount vouchers and services.  As an employer, it is good to have the mental health and wellbeing support and GP services available to our team, especially during the pandemic and today whilst we are in Lockdown 2.
HIVE360 is a specialist employee benefits and outsourced payroll provider. HIVE360 does not operate any form of tax avoidance or manipulation, which puts a business at ongoing risk. Anyone paid through HIVE360 is done so under PAYE.  For more information: www.hive360.com