Data analytics firm reveals plans to double turnover and create jobs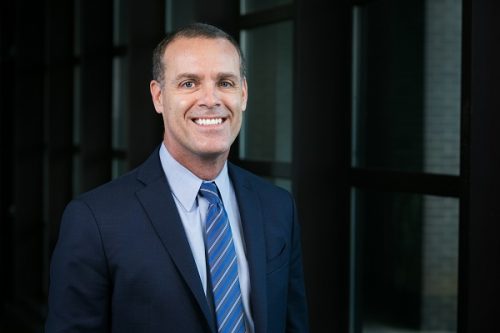 The boss of a Nottingham company which provides data and insight to for the insurance industry says it wants to double its turnover within the next three years and increase its headcount by 20%.
LexisNexis® Risk Solutions has just moved into 10,000 sq ft of space at Shoby Developments' regenerated City Buildings office scheme on Carrington Street in Nottingham city centre, relocating almost 100 staff from St Mary's Gate in the Lace Market area of the city.
Now, managing director Jeffrey Skelton says he wants to create around 20 more jobs and boost turnover.
Skelton said: "We have ambitious plans, but I think we can do it. We operate in the insurance industry, which is obviously a fixed pool of customers. we have to make the most of every client So, we'll need to invest in people, innovation and ideas, but there's absolutely no reason why we can't double our turnover within the next three years."
Skelton's company moves into the City Buildings at a time when most staff are still working from home. He says LexisNexis® Risk Solutions "lucked out" in finding the firm's new base after a previously fruitless search for larger office accommodation in Nottingham.
And the new space has been a hit with staff.
"I wanted the new offices to be a real destination," he said Skelton. "We need to get our people back into the office. Our staff can work from home, but I really believe innovation suffers if we don't get together. We can be much more dynamic in the office together. We've had fantastic feedback from our staff so far."
Skelton says he has an option on expanding even further in the City Buildings after revealing he has been given the chance to move into the fourth floor of the building if the company continues to grow.
"It seems fitting that we move into this exciting new space as we look forward to a sense of normality in 2021. Like many businesses, LexisNexis Risk Solutions adapted quickly to remote working but it is important for teamwork, learning, development and staff morale that we provide an excellent place for our people to meet and work. City Buildings will provide that key hub."