On the move: the latest East Midlands hires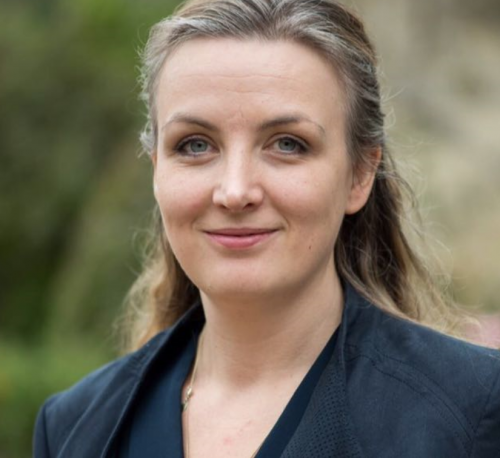 X

Register for free to receive latest news stories direct to your inbox
Register
Rutland-based Pegasus Funding has appointed two more people to its team of business funding specialists
Alexander Jaye has joined as venture partner, while Kirstie Heneghan is taking up the role of venture consultant.
Alexander Jaye has more than 12 years' consultancy experience of identifying, developing and executing new market propositions through joint ventures, deal creation and launching new businesses.
He has developed real estate joint ventures worth more than £100m, secured early-stage funding for disruptive technologies, and brokered partnerships between global corporations and scale-up companies by managing complex negotiations.
His interest in improving access to healthcare led him to support many clinical entrepreneurs and digital health organisations looking to improve population health with a particular focus on harnessing big data.
He founded Hyde Park Healthcare in 2011. The company piloted a model for providing low-cost, high quality care which improved the lives of hundreds of low-income vulnerable adults.
More recently, Jaye founded a community interest company, Public Innovation Labs CIC, that brings together entrepreneurs interested in tackling big healthcare challenges around the globe.
He said: "My particular focus at Pegasus is around lean start-up, validating new propositions and building traction. I'm especially keen to help entrepreneurs to succeed in the areas of health, wellbeing and preventative technologies.
"I am looking forward to working with Pegasus Funding to identify talented entrepreneurs with the resilience and determination to ideate, pivot, raise, launch, sell, get knocked back, keep going and grow."
Kirstie Heneghan, a digital and marketing strategy expert, is joining Pegasus as venture consultant.
She built her career on creating new platforms and processes for small and large businesses, winning awards for digital integration and her creative approach.
Heneghan has a keen interest in helping social technology innovators. This spurred her to study for an innovation and entrepreneurship-focused Executive MBA at Hult International Business School. During her studies she worked in a start-up, where she developed a service around cyber threat management, partnering AI technologies with state-of-the-art customer relationship management systems and cyber expert operations.
She said: "I am passionate about raising the profiles of commercially driven entrepreneurs who want to solve problems in their markets. My role at Pegasus will focus on matching these innovative start-up founders with the right investors. I want to help people with great ideas, but perhaps who lack self-belief in their own ability, to achieve success.
"My goal is to help people to make a real impact, and after the shattering changes that 2020 has brought to us all, I'm convinced that people's ingenuity will help to rebuild our economy, and I want to be a part of shaping that in a way that is sustainable and conscious of society."
Richard Olsen, managing director at Pegasus, said: "The Covid pandemic has led to a significant increase in the number of SMEs and larger firms seeking alternative funding solutions, away from the High Street banks. The virus has also created a huge range of diverse opportunities for innovative start-ups that are struggling to find the right investors.
"Alex and Kirstie bring invaluable experience in the creation and development of novel technology companies. Their talents and specialisms are complementary to those of our existing team and I am delighted that they have chosen to join Pegasus at a time of huge challenges – that are bringing about some very exciting opportunities."
Grantham-based JMP Solicitors is growing its team with a trio of new hires – as Andrea Bingham joins as a private client solicitor, Mikaela Rogerson as a family law solicitor and Reiss Williams as IT manager.
Ian Howard, managing director at JMP Solicitors, said: "We are delighted to welcome Andrea, Mikaela and Reiss to the team – all of whom have skills and experience in spades to help strengthen the services we offer to our valued clients.
"It is a pleasure to have Andrea and Mikaela on board – two extremely skilled solicitors with successful backgrounds in their fields of expertise and we look forward to seeing them fit in to the team. Reiss brings valuable IT experience and knowledge with him, and his work on our systems will bolster how efficiently we can deliver services to our clients, as well as improving the working experience for everyone at JMP.
"We wish them all the best of luck in their new roles and it will be great to have them with us as we continue to grow."