Nottingham lab services firm signs deal to offer Covid-19 testing 'at scale'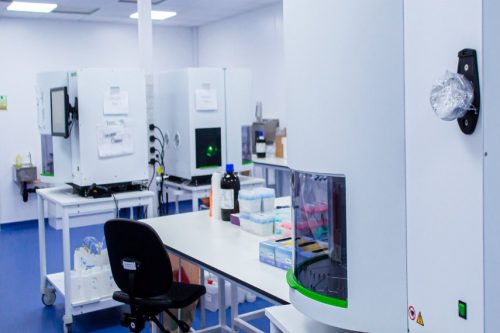 Nottingham-based lab services firm SourceBio International has signed a deal that will mean it is able offer a commercially available COVID-19 testing solution to corporate customers at scale.
The partnership with Oxford Nanopore Technologies will also see tests offered to consumers.
Oxford Nanopore's LamPORE COVID-19 assay, for the detection of Covid-19, will be used at SourceBio's slaboratory facility in Nottingham to offer a large-scale diagnostic testing service.
LamPORE has been shown to have sensitivity of 99.1% and specificity of 99.6%.
With options for using LamPORE in a fixed laboratory, or even in mobile community testing, the service is expected to broaden access to rapid, high quality testing to support people to return to work, to visit friends and relatives safely, and potentially assist with international travel where testing is accepted or required.
SourceBio and Oxford Nanopore says they are already jointly marketing this service to potential corporate customers.
Jay LeCoque, executive chairman of SourceBio International, said: "The commercial relationship that we have developed with Oxford Nanopore is a valuable partnership that delivers essential testing technology and a high-quality service offering at a crucial time in the worldwide effort to combat and manage the further spread of Coronavirus.
"This alliance effectively creates a 'total solutions approach' for both companies' offerings by combining Oxford Nanopore's leading LamPORE COVID-19 test with our UKAS accredited laboratory services. This combination allows both companies to provide clients with a high quality, highly scalable and highly professional product and a fully accredited laboratory services capability."