Mattioli Woods snaps up BDO business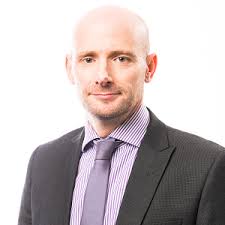 Leicester-based wealth management firm Mattioli Woods has bought the Exempt Property Unit Trust (EPUT) administratin business of BDO Northern Ireland.
The value of the deal is initially "nominal", says Mattioli Woods, but will include a capped deferred amount representing 50% of BDO Northern Ireland's EPUT profits before tax for the 30 months following the acquisition.
Mattioli Woods has also acquired the entire issued share capital of Callender Street Nominees Limited from Aqua Trust Company Limited in Jersey as part of the transaction.
EPUTs are complementary to Mattioli Woods' core SSAS and SIPP proposition, widely used in Northern Ireland and the acquisition expands Mattioli Woods' operations in the region. The EPUT business's experienced team of three employees will join Mattioli Woods and operate from the Group's existing office in Belfast.
Murray Smith, founder cirector of Mattioli Woods, said: "We are delighted to expand our existing operation and client proposition in Northern Ireland by working with BDO NI to bring their highly experienced EPUT team together with our team in Belfast, to create a highly complementary addition to our specialist pension consultancy and administration services. We intend to continue growing our wealth management business in Northern Ireland to deliver the best possible client service."
Nigel Harra, senior partner at BDO Northern Ireland, said: "This announcement is a boost of confidence in the Northern Ireland market and in our EPUT team at BDO NI. We are thrilled to be working with Mattioli Woods who share our focus on putting the client first and providing them with a dedicated, bespoke service. This investment and Mattioli Woods' shared client-focused approach provides the team with the opportunity for further growth and development, and as a spring-board for continuing success."