Last chance to register to debate the future of digital marketing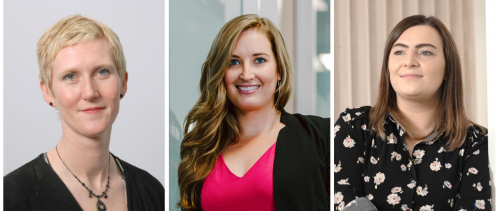 There's just one day left until TheBusinessDesk.com's webinar on the rise and importance of digital marketing, in conjunction with Purpose Media, to be held at 11am on Tuesday February 2.
As more companies turn to digital marketing to reach customers and boost sales, our latest webinar will help you get a better understanding of how you can use digital marketing and other online tools to transform and scale up your business.
Our panel will discuss the best ways to integrate and use digital marketing to your advantage, explain where to begin, how to review existing practices, and offer advice on which solutions offer the best return on investment in the current climate.
They will also share information about grant funding, training resources and business support services that are available within the region and give businesses a wider understanding of what will be available to boost your businesses in the future, including information on "digital boot camps" aimed at upskilling employees.
Following the session, delegates will know how to begin defining their strategy, how to access support, and how unlock rapid success by harnessing the potential of employees to give your profile an all-important boost online.
Our panel includes:
Ellie Buckle – Head of Digital & Strategy, Purpose Media – How to develop your digital journey
Katie Sloan – Head of Marketing & Strategic Partner Management, Timico – how we transform businesses using digital
Rachel Quinn – Head of People & Skills, D2N2 – training and business support from D2N2
With more tbc.
Click here to join us for what will be a fascinating debate on this crucial subject for businesses.