Brexit costs Lincoln manufacturer more than £250,000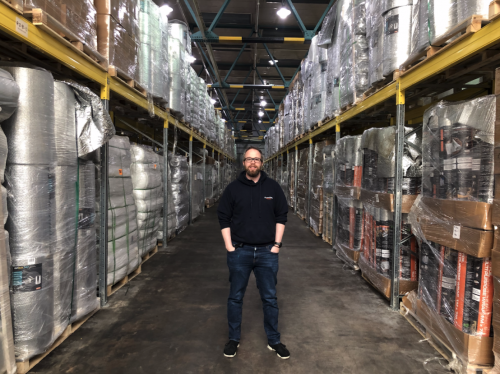 Lincoln-based insulation manufacturer and supplier, SuperFOIL Insulation, says it has lost a quarter of a million pounds revenue as a result of Brexit.
SuperFOIL Insulation, the supplier of high performance multifoil insulation and other insulation products, says it is counting the cost of delays, disruption and increased shipping fees associated with Brexit.
Although the company says it has enjoyed record sales domestically, sales to the EU have plummeted since the start of 2021.
Before Brexit, the family-owned company sold around a fifth of its products to EU customers, much of it through Amazon. Now, EU sales constitute just 2.9% of sales, with the company losing more than £250,000 in lost revenue from EU sales in the last three months.
Managing director of SuperFOIL Insulation, William Bown said: "With the clear and visible impact of the pandemic and the lockdowns having dominated the headlines, small manufacturers and exporters like us are having a very tough time as a result of Brexit. Problems with red tape, hugely increased shipping costs and issues with logistics firms have meant it's next to impossible to get our product to customers in the EU. We've had problems with delays, disruption and complications regarding new rules and processes.
"Fortunately, while exports have fallen, our sales to customers in the UK have done really well, so one has offset the other. We're very lucky for that because otherwise, we'd not have been able to continue investing in our headquarters or taking on new people."
To reduce the impact of the new trading relationship in future, SuperFOIL has now set up a company in the Netherlands which can distribute products to EU customers, after they are exported in larger quantities from the UK to reduce costs.
Figures from the Office for National Statistics show that SuperFOIL is not alone in experiencing these difficulties, with goods exports to the EU well below previous years' average for the first two months of the year. Meanwhile, a survey by the Institute of Directors suggested that one in ten of its members who previously traded with the EU have now permanently stopped doing so, as had one in 20 exporters surveyed by the Federation of Small Businesses.