Agency round-up: Fluid Ideas; Tank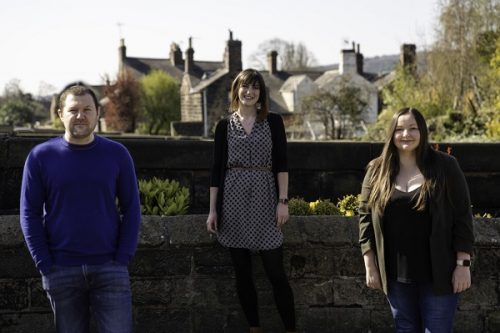 Derbyshire creative agency Fluid Ideas has promoted three members of staff to the new position of associate partner.
The trio are Dani Berzins, who leads the agency's design and artwork team, Shane Jones and Carrie Gregory, who both work in Fluid's brand and creative team.
Fluid's joint managing director Phil Harvey said: "As we grow, we need more structure in the organisation and also a way of offering opportunities to colleagues who want to progress their careers with us.
"The role of associate partner meets both criteria, and Dani, Shane and Carrie are the ideal people to take on this new position.
"They are respected by the whole team, they enjoy strong, lasting partnerships with clients, and they are key to the future of the agency."
Nottingham digital PR agency Tank has been appointed to lead European PR, digital and social media comms for one of the world's leading manufacturers of telecommunications equipment, Fujikura.
Neil Bessant, Fujikura Europe's divisional manager, said: "The pandemic has accelerated internet usage by a number of years, with high-speed fibre optic broadband lines in Europe expected to more than double during the next six years alone.
"Our products and services are in high demand. We've engaged with Tank to ensure our messaging is right and that we're reaching our audience whether it be via media, on social channels or through paid engagements.
Martyn Gettings, head of PR at Tank added: "We've seen consistent growth in the technology sector, with many of our clients facilitating the structural and behavioural changes which have been forced by the global pandemic.
"In Fujikura's case, the need for the best tools for repair and maintenance on the telecommunications network, as well as the swift expansion of the network, has led to a need for clear and considered communication with customers and stakeholders. We're pleased they've put their trust in us to deliver this."