People: Influence; Merritts Machinery Logistics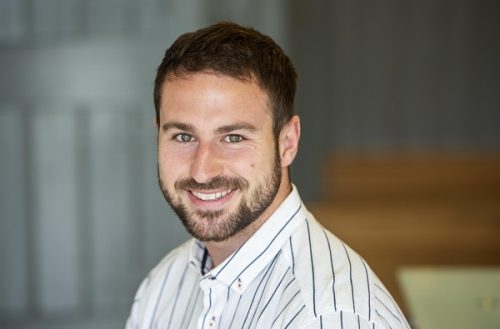 X

Register for free to receive latest news stories direct to your inbox
Register
Nottinghamshire- and London-based landscape architect Influence has bolstered its team with the appointment of Olli Wheeler as senior landscape architect.
A chartered member of the Landscape Institute, Wheeler will work alongside the established team delivering landscape planning and design projects at the Newark practice and will undertake Landscape and Visual Impact Assessments (LVIA) and produce technical planning reports.
He said: "I'm really pleased to start my new role at Influence and have the opportunity to continue my career at such a well-respected and popular practice.
"Its strong reputation locally and nationally appealed to me greatly and its healthy mix of public and private work was of interest as I enjoy the variety.
"I look forward to bringing both my planning and design skillset to this very friendly, and skilled team and gain more experience within the Midlands."
Sara Boland, managing director at Influence, said: "It is a pleasure to welcome Olli to our team. His unique expertise and specialised knowledge make him a great asset to our practice.
"Olli joins us at an exciting time and will work alongside myself and the senior team on landscape design and planning projects here in Nottinghamshire and around the country."
Nottingham-based, heavy machinery moving specialist Merritts Machinery Logistics has made two new appointments having recruited Andy Booth as its new operations manager and Paula Law QHSE co-ordinator.
Booth previously worked as a supply chain and logistics manager for a construction company. In his new role he will be responsible for ensuring that Merritts have the systems, procedures, people and equipment in place to provide a high level machinery moving service to its clients.
Having served in the army for over 20 years, Law will work alongside the finance, and health and safety team to ensure that Merritts provide a work environment that is safe for all employees, contractors, customers, and members of the public.
Booth said: "Merritts will celebrate its 100th anniversary in 2022 and this long trading history has enabled the company to develop an outstanding reputation within the industry. This was a big attraction for me and during the recruitment process I also got the impression that the business places a big focus on people. Since I started, I have certainly found everyone to be helpful and friendly in their willingness to work as a team and deliver a high-quality service to clients."
Law added: "I've been very impressed with the existing processes and systems that are in place and the professional approach that is adopted. I can't wait to roll my sleeves up and continue to help Merritts assist clients to carry out new heavy machinery removals, installations, factory relocations and production line changes in a safe and compliant manner."