Derby tech entrepreneurs aiming to help businesses get back to work safely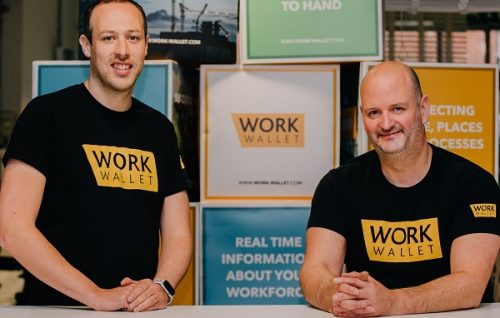 X

Register for free to receive latest news stories direct to your inbox
Register
Two Derby tech entrepreneurs say that their innovative health and safety app is helping businesses to get safely back to work as Covid restrictions lift.
Jonny Gray and Adam Civval set up Work Wallet four years ago to help companies within the rail, construction and manufacturing industries keep their sites, staff, and contractors safe and operational – but over the last few months, they've have seen a 500% surge in demand for the health and safety software as businesses across the country look to adapt and improve their health and safety.
The company now boasts clients in the UK, Europe and Asia and is looking to further expand its team from its headquarters in Derby.
The all-in-one health and safety platform has 10 modules that feeds information to employees and facilitates the receipt of feedback for management. Housing all the relevant information in one place, Work Wallet can track a range of requirements, including permits to work, site safety briefings, RAMS, audits, accident reporting, risk assessments and digital inductions. The primary purpose is to improve communication when it comes to health and safety.
Gray said: "Work Wallet was designed to be simple to use. Technology is successful if people understand quickly how to use it and the benefits of using it."
"The pandemic has meant that more firms want to use digital platforms for their health and safety to enable them to remotely manage their return to operation."
"This is exactly what Work Wallet does – it helps to connect people and workplaces and improve processes to keep sites safe and operational, which is why we have seen such a huge growth."
He added: "Work Wallet is allowing essential industries to move forward and out of the pandemic.
"With the app development to allow businesses to record people on site, conduct remote health and safety inductions and get all the high-risk information needed to issue permits to work, our clients are embracing all of the functionality on offer."
"I think these benefits, along with allowing firms to move from traditional paper-based systems to digital platforms, has helped us to achieve this growth.
"We are delighted that Work Wallet has seen such big success in the past 12 months – we have some new contracts in the pipeline and the future is certainly looking bright."