People: Entrepreneurs Circle; LAMP; Pepperells Solicitors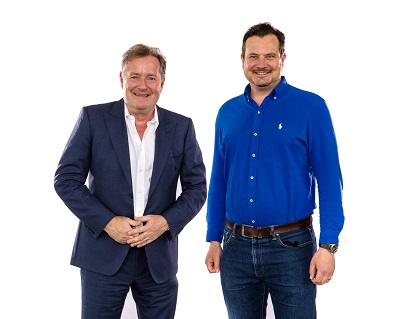 Greg Simpson, who runs Press For Attention PR, has been selected be the local ambassador of Entrepreneurs Circle.
Entrepreneurs Circle (EC) is led by Nigel Botterill, a Sunday Times best-selling author and serial entrepreneur.
Greg Simpson, who runs Press for Attention PR, recently shared the stage with Piers Morgan at one of the first large scale indoor business events of the year and co-founded both Nottingham Professional Services and Network LE, said: "I am so excited to be a part of this roll-out because we (there are over 100 local ambassadors) are on a mission to make a difference and to share advice, ideas and the odd bit of inspiration. All of the local ambassadors are business owners and we will be discussing tried and trusted methods that we know work.
"I am proud to be part of this movement and am hugely looking forward to running our events and meeting business owners like me who want to make a difference and play their part in kick starting the economy on both the local and national level."
Leicestershire Action for Mental Health Project (Lamp) has appointed a new head of advocacy and support.
Lamp offers free to access, confidential and non-judgmental mental health advocacy across Leicester, Leicestershire and Rutland. The advocacy team supports people in a range of ways including helping to explain their needs relating to any mental health related service provided through primary care such as GPs and NHS psychiatry departments, for example.
Emily Coates joins the charity from NHS Nottingham Clinical Commissioning Group (CCG) where she was a mental health and learning disabilities Co-ordinator.
She said: "I'm delighted to join the Lamp team and support the team of advocates. They have excellent skills and knowledge to support people with mental health conditions at all stages of their journey. I hope to drive Lamp's services to be more streamlined and effective, improving services for the clients who need our support more than ever in these uncertain times."
Pepperells Solicitors, which has offices in East Yorkshire, Lincolnshire and the North East, has welcomed experienced family executive Nichola Skayman to its Lincoln office.
Skayman has worked in family law for over 17 years and says she is particularly passionate about supporting men, women and children through abuse and neglect matters. She is experienced in representing parents in both Public and Private Law proceedings and orders for Special Guardianship. Skayman has also dealt with many complex cases including High Court and out of county applications.