Party company has it licked with city-wide expansion plan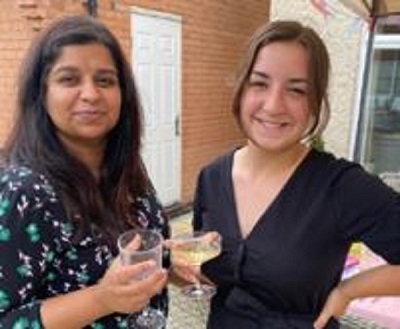 Lollipop Luxury Parties, the Nottingham-based party events company, is expanding after launching just nine months ago.
The company has promoted two of its employees to director level and is on the look-out for new team members to join them as its continues to report high levels of demand across the city.
Amy Axten who was the first employee and assistant to founder Nicola Millward, has been promoted to director of operations for the company and will take over the day-to-day management as well as the heart of the creative side.
Athiyah Ahmed who joined the team earlier this year has also been promoted to director and will oversee the development of the party consultants' arm of the business.
Lollipop Luxury Parties hosted a recruitment day earlier this week to give members of the public a taste of the life of a party consultant and says it is looking to create more jobs.
Founder, Nicola Milward, said: "Lollipop was never just about hosting parties – it has always been about building something much bigger and much more inclusive, so I have put as much focus into developing the team as I have the product and it delights me to see what we have achieved already.
"I am keen to provide a flexible working environment for the consultants – especially those with kids. One that helps them to develop their skills across business management, marketing, and events and one that enables them to grow and develop. I'm committed to providing development opportunities which is why the recent promotions of Amy and Athiyah were a natural progression for the company."