People: Law firm adds 23; accountancy practice promotes associate director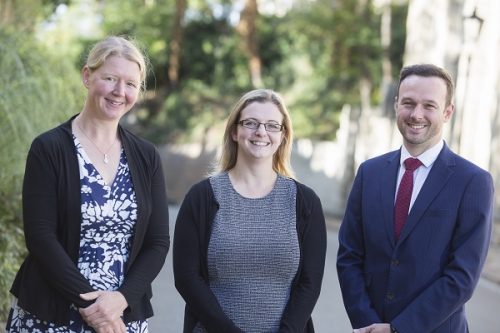 Nottingham-based law firm Roythornes Solicitors has appointed 23 new starters since July, ranging from trainee to partner across its five offices.
With seven new recruits, the Nottingham office has seen a 60% increase in head count, bolstered by the appointment of contentious trusts and probate specialist Jak Ward, who joins as a partner. Alongside Ward in the Nottingham office, Nicola Grange has been appointed as a senior associate specialising in landlord and tenant work within the real estate team and Kylie Wood joins the growing agricultural property team as a solicitor.
Further afield, Nadine Wealands has rejoined the Spalding HQ as a senior associate after two years at another firm, Ben Arrowsmith, a planning expert, has been appointed as a senior associate in the Birmingham office and Mary Sargent has joined the Alconbury team as a real estate solicitor, strengthening the natural resources department.
Vember Mortlock, managing director at Roythornes, said: "We're absolutely delighted to welcome our 23 new starters. We pride ourselves on our specialist approach to not only the law but supporting our clients. It enables us to work on a national level from our five regional offices and support with really impressive cases. Jak's knowledge, experience and passion will be invaluable for growing yet another niche area of law and I'm really looking forward to seeing the direction he takes the department."
Lincoln accountancy firm Wright Vigar has appointed David Goodall as an associate director.
Goodall joined Wright Vigar in October 2015 and has worked from the Gainsborough office since then.
"We're thrilled to be promoting David to associate sirector," said Pete Harrison, managing director of Wright Vigar. "Since joining Wright Vigar, he has consistently produced excellent work and has significantly contributed to the growth of the company. We are all looking forward to working closely with David as we continue to build on the firm's success into 2022 and beyond."
Goodall added: "I am delighted to be appointed associate director. It's been a pleasure to learn and grow at Wright Vigar and I look forward to adding more value to the team and supporting the continued success of the firm."