Luxury hamper firm set to taste overseas success with crowdfunding drive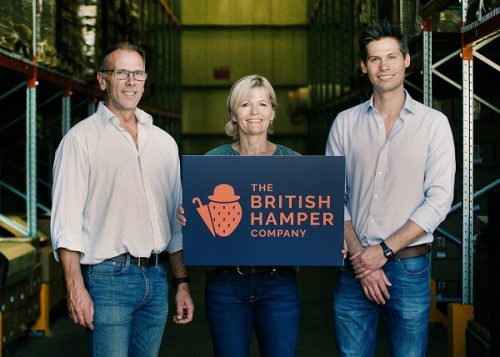 A luxury hamper company which is predicting bumper Christmas sales is taking the crowdfunding route to fund ambitious expansion plans.
Bosses at Lincoln-based British Hamper Company – founded by family team Mike, Liz and James Tod in 2014 – say they are seeing a flood of orders as we approach the festive season.
Now, the Tod family is keen to build on their success by expanding into Europe and capitalising on further opportunities in the US.
Managing director James Tod said: "Our turnover has followed an upwards trend, rising by an average 73% year-on-year. We employ up to 35 people at peak periods and we are anticipating that this will be our busiest Christmas to date.
"We are enjoying phenomenal success within the UK's £40 billion gifting sector, whilst growing our worldwide following. Now we are looking to drive turnover to £10 million by 2025. We are confident that Crowdcube, which crowd sources investment from over 300,000 investors, will supercharge our ambitions."
The Great Northern Terrace business supports independent artisan British food producers – representing them in its range of more than 100 hampers.
James added: "The festive rush is underway and our team has started hand picking and packing a vast range of brilliant British products to go into our box and wicker hampers. Supply chain delays and driver shortages which hit the headlines this year, encouraged us to contact our suppliers and logistics company early to ensure we could be confident about fulfilling orders and their delivery.
"It has already been a strong year for trade and we have definitely benefited from the growth in online shopping and the fact that so many people have been, and still are, working from home.
"We believe our passion for sourcing only the very best of British products, along with attention to our customer experience, has resulted in a lot of repeat business."
Meanwhile, the crowdfunding move is showing early promise in taking British Hamper's name to many more potential customers and investors.
James said: "Our equity crowdfunding campaign has just launched with the aim of raising £400,000. That will kickstart our future growth, which will include re-entry into Europe and further expansion into the US market.
"Individual investors, from all walks of life have an opportunity to take a share in the company at a level to suit themselves. That means our loyal community, who already buy from us, can join us in our mission to take the best of British global."