Specialist car group creates eight jobs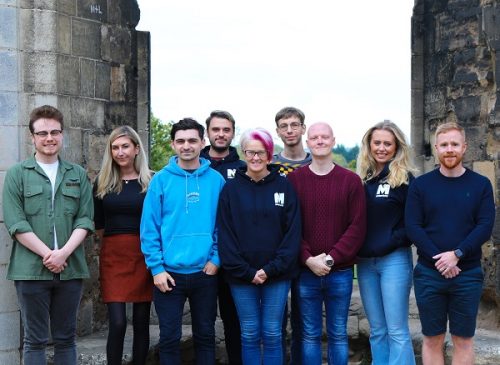 X

Register for free to receive latest news stories direct to your inbox
Register
Newark-based specialist car group, Motorfinity, has created eight jobs, following a period of significant growth.
Since April 2020, Motorfinity, which specialises in providing discounted vehicles to the armed forces, emergency services, NHS, social care and education community, has recruited 32 new members of staff to its purchasing and recently launched leasing divisions.
Helping to bolster the new leasing division and to build on the recent successes of the launch, Thomas Iveson has joined as head of leasing.
He brings over 20 years' motor trade experience to the role and will be a key member of the senior management team. In his new role, he'll be responsible for providing support and coaching to members of the leasing team.
Joining Iveson in the leasing team will also be Lianne Lawton and Oliver Bates who have both been appointed as account managers.
Further recruits come in the form of a range of new appointments to the company's purchasing division. Sam Martin joins to support the team in general administration and Levi Bond has joined as content creator. Meanwhile, Albert Kubicki and Peter Dunne have joined as account managers along with Linnea Donavan and Clare Dent who have joined as finance and sales co-ordinators.
Iveson said: "It's great to be joining the Motorfinity team at what is a very exciting time for the company, following the recently launched leasing division. I'm looking forward to lending my knowledge and experience to the new role while leading the team through this brilliant new chapter. For many frontline workers, a car can really change lives, so it's great to be working with Motorfinity to provide NHS, social care, emergency services and education teams with even more ways to secure a dream car."
He added: "Motorfinity is a business which has shown significant growth over the past year, and the work they do to support key workers is truly fantastic. It's inspiring to see a company grow within the industry I am so familiar with, especially after the difficult year many businesses have faced. I look forward to supporting them on their future growth plans and I know there are even more successes still to come."
CEO of Motorfinity, Daniel Briggs, said: "Thomas is joining Motorfinity at a very important time and we are thrilled to have him on board. Our leasing division is one we have been working hard to build for some time now, and we don't doubt that Thomas will thrive in his new role as head of leasing.
"Along with his great passion for cars, Thomas understands Motorfinity's vision and brings a wealth of knowledge to the role.
"Following the uncertainties we have faces over the last year, we are so pleased to have been able to grow our team in all departments. Thomas will have a great team of account managers under him and we are looking forward to seeing how the finance, creative and account management teams support our continuing success.
"We are delighted to welcome all of our new starters who have already slotted into their roles perfectly. Each person we hire, first and foremost, has to fit into our culture and be able to deliver upon our ethos and high standards and we are already seeing positive results within the teams."