Government considering intervention after council admits £16m error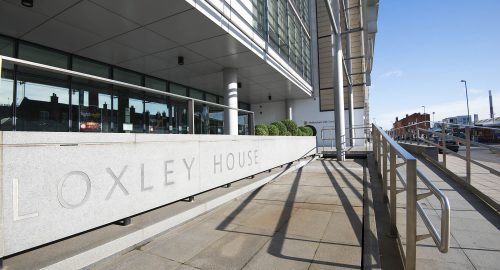 X

Register for free to receive latest news stories direct to your inbox
Register
The Government has told TheBusinessDesk.com that it is considering its options after Nottingham City Council revealed it had misused almost £16m of housing money.
The council revealed the error last Friday (December 3) after it admitted there was a £15.8m black hole in its Housing Revenue Account after the cash was incorrectly credited to its General Fund in an error made over a period of almost seven years.
Now, a spokesperson for the Department of Levelling Up, Housing and Communities (DLUHC) has told us that it is "reviewing its options" over whether to intervene further in how the council is run.
Last year the Department published a rapid non-statutory review into Nottingham City Council's governance and risk management, following significant financial failings at the council.
At the same time the previous Secretary of State announced the creation of an Improvement and Assurance Board for Nottingham City Council, made up of experts in governance and finance, to oversee the Council's progress against the recommendations made in the non-statutory review and to produce and deliver a Recovery and Improvement Plan.
A DLUHC spokesperson said: "We are aware of concerns around Nottingham City Council's Housing Revenue Account and will consider the implications carefully.
"We have already put in place the Nottingham City Council Improvement and Assurance Board after significant financial and governance failings at the council – and the Board are supporting the Council as they work through this issue. We will also be writing to the chair of the Board, Sir Tony Redmond, to seek assurances from him on the council's response.
"Ministers will continue to review their options in relation to Nottingham City Council, including considering whether it is appropriate to use their powers to ensure the Council is complying with the Best Value Duty."
Nottingham City Council said late last week that steps are being taken immediately to refund the Housing Revenue Account from General Fund reserves by the full amount of £15.86m (uplifted to current prices). This, it says, will not directly affect the council's revenue budget for day-to-day services.
City Council leader, councillor David Mellen, said: "Since I was elected leader in May 2019, this issue had not been raised directly with me by officers or auditors on whose advice elected councillors rely, until in recent months, when I agreed with the advice of the council's corporate director of finance and resources that an external review should be commissioned.
"The initial finding of that review is that the payments concerned are illegitimate. I have therefore asked for an urgent investigation to be carried out to understand how this happened and put measures in place to ensure it cannot happen again.
"This report raises significant questions and as leader of the Council, I am determined that those questions will be answered.
"We will be taking the necessary steps to ensure the funding in question is paid back into the Housing Revenue Account immediately."
Mel Barrett, the council's chief executive, said: "This issue is being taken very seriously by the council and needs to be seen in the context of the significant progress being made with the work underway to improve governance, financial management and organisational culture and underlines the importance of that work continuing.
"This event is clearly a setback for the council in the context of the significant improvement journey underway. That this arrangement continued for a number of years is disappointing, however it is positive that things that need discovery and have not been unearthed in the past, are being unearthed now and dealt with."