Plans revealed for next stage of £100m Trent Basin development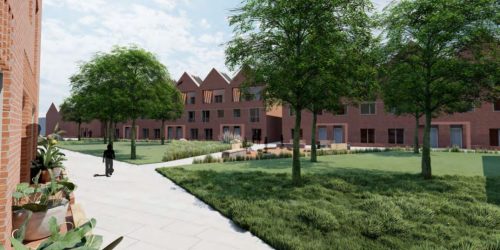 Plans have been revealed for the next phases of the Trent Basin scheme in Nottingham.
Blueprint has submitted plans to Nottingham City Council to bring forward another 111 homes at the site in the Waterside Regenration Zone as part of phases 4-8 of the ambitious scheme.
The £100m sustainable development features low carbon-emission homes, where residents share a commitment to use energy responsibly.
Phase one was launched in 2016, followed by Phase two in 2018 and the third phase in 2020.
The new homes will be made up of 2-, 3- and 4-bedroom houses. The application also includes plans for new road infrastructure, landscaping, a community transport hub and 3,000 sq ft of cafe/food and drink floorspace. There will also be a "parking barn" with space for 203 cars.
A planning statement prepared for Blueprint by architect Proctor & Matthews reads: "The aim is to create a new neighbourhood that connects green sustainable living in the city with waterside and nature in contemporary, stylish homes with a lower carbon footprint. Trent Basin will be connected and walkable for school, work and leisure, with shared spaces for meeting neighbours and play. It will be a place where people can live responsibly, enjoy nature and care for the planet."