Ideagen reports another year of growth as it lays out timetable for £1.06bn takeover deal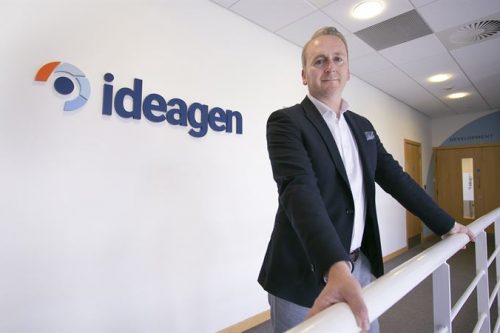 Ideagen, the Nottingham software provider which is currently the subject of a £1.06bn takeover attempt by private equity firm Hg, has reported another year of growth.
The company says that organic growth was ahead of expectations for the year ending April 30. Revenue is expected to be up 41% to around £92.2m, with EBITDA rising by a third to approximately £30.5m.
Meanwhile, Ideagen has given an update on the offer from Hg. In a statement this morning, the company said: "Ideagen's directors intend to recommend unanimously that Ideagen shareholders vote in favour of the acquisition at the forthcoming shareholder meetings (or, in the event that the acquisition is implemented by way of a takeover offer, that they accept or procure acceptance of the offer). It is anticipated that the acquisition will complete in July, subject to satisfaction or (where applicable) waiver of conditions laid out in the announcement on 9 May. The Board remains in discussions with Astorg, who have been granted access to due diligence. There can be no certainty that a firm offer will be made by Astorg, nor as to the terms of any such offer."
The group expects to announce its preliminary full year results on or around 5 July.
Ben Dorks, chief executive officer of Ideagen, said: "I am pleased to report another strong year for Ideagen, delivering strong organic growth and customer momentum. We have completed seven acquisitions that significantly extend our leadership in compliance software for regulated industries and expect to derive synergy opportunities once integrated. Our primary focus remains growing our recurring revenues and expanding our customer base. The offer received from Hg reflects the quality, track record and future growth potential of Ideagen. Given the momentum in the group, we remain confident about the year ahead."