160 jobs lost at modular housing giant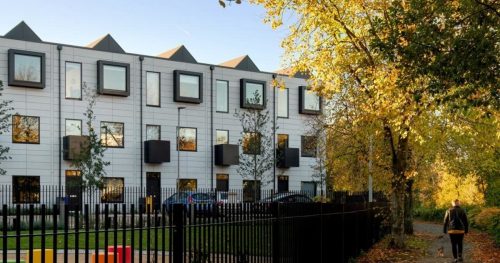 Regeneration specialist House by Urban Splash has fallen into administration, leading to a number of job losses at the company's Alfreton factory, reports suggest.
The Manchester-based modular housing firm, which regenerates industrial warehouses, mills and other buildings, has reportedly made 160 staff redundant – including at its Derbyshire factory and construction sites across the East Midlands.
Teneo has been appointed as administrator.
Several connected companies have also been placed into administration. These include Urban Splash House Investments, Urban Splash House, Urban Splash Modular, Port Loop Holdings, Port Loop and Port Loop (Subco1).
In a statement, Urban Splash said the appointment of Teneo senior managing directors Adrian Berry and Daniel Smith to the company will have "no impact" on the wider Urban Splash group or its operations.
"The administrators will oversee completion and sale strategies for the company's developments", the statement adds.
Berry said: "This appointment follows various operational issues relating to the factory in Alfreton.
"We will now look to stabilise the Urban Splash House Group by providing a platform to complete certain developments and explore sale options for the factory and the other development sites. We would like to thank all employees and other key stakeholders for their continued support."