People: Intoware; Leicestershire Business Voice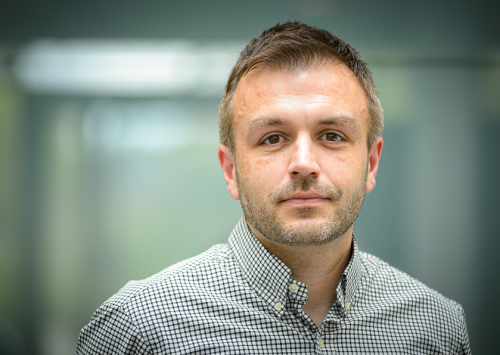 Nottingham-based digital workflow company Intoware has appointed a new sales director.
Brad Flook, who joins from The Hobs Group, brings 25 years' business operations and sales leadership experience to the firm.
Intoware CEO Keith Tilley said: "We are delighted to have Brad Flook as our new sales director, as businesses are increasingly capitalising on the benefits digitisation provides. Brad's valuable experience in a senior sales position will stand him in good stead as he takes on the role of leading our sales team by enhancing long-term customer relationships and unlocking new markets."
Flook added: "I'm excited to be joining Intoware right now, as businesses are rapidly implementing the Internet of Things and cloud software capabilities so they can collect data in a transparent and interactive way that provides 'real-time' visibility into industrial assets, equipment, processes and resources.
"Despite this new era of digital efficiencies, many industries still remain un-digitised or in the early stages of their digital journey. Moving forward, we aim to support these businesses by helping them to identify which assets to digitise to reduce costs and benefit the bottom line, thanks to 'the golden thread of information' that collaborative workflow systems provide."
Leicestershire Business Voice (LBV) has appointed DPI UK managing director Sandra Wiggins to its Board.
Wiggins co-founded the Castle Donington-based tensioned fabric displays manufacturer in 2014 and also works as a manufacturing mentor and leadership coach under the "Authentically Balanced" brand.
She is a member of the LLEP Innovation Board and an enterprise adviser at a local school.
Wiggins said: "When we think about the manufacturing community of our county, our thoughts go to the textile industry. People generally think about the long-established factories in the city centre that were under scrutiny by the media attention throughout Covid. There is still generally a poor perception of the industry, and I'm keen to work with LBV to open the eyes to the opportunities of our industry and extend this to include the diverse, vibrant county businesses.
"Manufacturing needs to be at the heart and centre of industry, and recognised for what it brings. With around 90 percent of the Leicestershire ecosystem being micro businesses or those with under 50 employees, we need to provide the platform to enable this sector to get stronger and further increase productivity. We have an amazing opportunity to showcase what they can bring to the local economy and I'm interested in working with LBV to support this drive."