Leicester city centre brasserie closes for good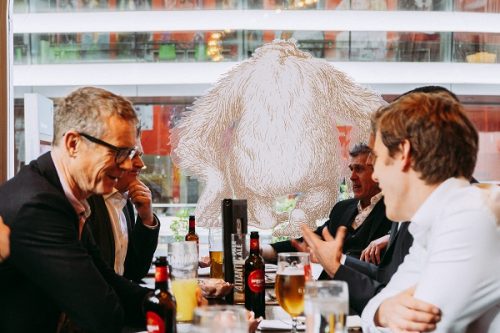 A Leicester restaurant has closed for good, blaming the pandemic for the decision.
Orton's Brasserie, in Orton Square and opposite Curve Theatre, has shut it doors after previously announcing it was closing temporarily from the end of May until June 8 to allow for "staff training and maintenance".
However, according to Leicestershire Live, diners who had booked after this date turned up to the restaurant only to find it still shut.
Earlier this year, Orton's hosted TheBusinessDesk.com's sold our Property Networking Lunch.
Owner Guy Kersey told Leicestershire Live: "It is with great sorrow and regret that the owners of Orton's Brasserie have taken the very difficult decision to close the restaurant permanently. When the concept of Orton's was born and put into action, it was never envisaged that there would be a global pandemic shortly followed by the worst recession in the last 40 years.
"Whilst the desire to be the quintessential eaterie in the city, and for a short period, this was achieved, external influences outside of the control of the owners meant that trading was just too difficult. Orton's would like to thank everyone who frequented and sampled the ambiance, the extensive drinks and the incredible food it provided and to say thank you to all those who were a part of the team. Without them, Orton's wouldn't have been possible at all."