Derbyshire marketing and PR firm calls time on business after 26 years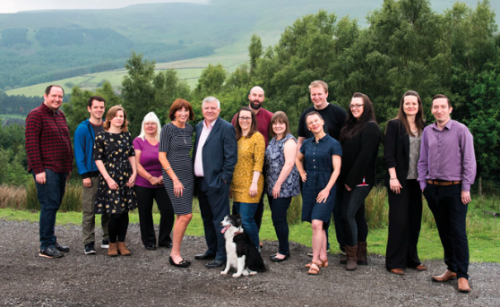 A 16-strong Derbyshire marketing and PR agency is set to be wound down after a reduction in spending led to it losing key accounts.
FIG Creative, based in Glossop, is set to cease trading on Thursday (June 30) after 26 years in business.
The firm was set up in 1996 by Helen and Martin Duncan. In 2021, it celebrated 25 years as a full service integrated agency
Taking to LinkedIn to break the news, Helen Duncan said the company had enjoyed "26 incredible years" and that the move to close down the business had been a "difficult decision".
She added: "Like most businesses the last couple of years have been extremely difficult but we weathered the storm profitably and retained our 16 strong team even though some of our clients paused their marketing when they were closed during COVID-19 or because of necessary financial cuts. We were expecting a bounce back in 2022 but in truth, business was even more difficult. We lost a couple of large accounts because of the economic situation and clients were making reductions in spending. New projects and new business was slow, with company's not willing to commit investment in marketing services.
"If we were 10 years younger we would probably have continued with a smaller team and seen it as just part of the roller coaster of running a business, but we're not and have therefore made the heart breaking decision to wind the company down.
"FIG has been my baby for such a long time, so it's been a tough decision. We have a talented, experienced team and I know they will all go on to do fantastic things. Thank you to all my FIGsters, past and present, for your commitment to us and to our clients over the years.
"And a big thank you to all of our amazing clients and suppliers. It's been such a privilege to work with such a diverse range of businesses across the UK.
I'm sad, as this is the end of an era as FIG Creative as we know it comes to an end. My dream was that the team would carry on but it wasn't meant to be."
Helen said that many of her team had already got new jobs and that some are "striding out on their own as freelancers" adding that she "wishhed them all well and many years' success".
Post-Fig, Helen and Martin Duncan said they will be taking more time to continue their passion for travelling once again.