Why public sector legal jobs are a top choice for professionals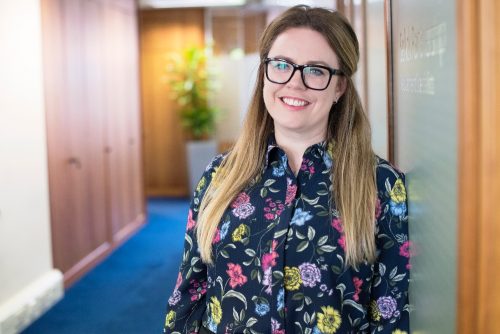 Recruitment and retention are at the forefront for local government legal departments as the volume and complexity of legal work increases. Laura Hayward, Group Legal Director at Sellick Partnership spoke to Shelina Begum about why the market has remained buoyant.
The public sector is increasingly competing for top talent.
As market conditions change and evolve post-Covid-19, candidates are increasingly looking for more flexible and remote working options as well as career progression in areas where they can make a real difference.
Which is why it's no surprise that public sector legal departments have been a popular choice.
Sellick Partnership has experienced huge growth in this area over the past two years for placements of both temporary and permanent legal professionals across the UK.
And according to Laura Hayward, group director of legal for Sellick Partnership, public sector legal recruitment  has been "a very buoyant market" and has seen the firm grow its team substantially to support its clients.
Laura's team specialise in the provision of locum, temporary, contract and permanent legal professionals within the public sector, higher education sector, and not-for-profit sectors.
The team cover numerous areas of law including but not limited to childcare, adult social care, contracts, property, housing, education, employment, planning, litigation and prosecutions.
Looking at the growth in public sector legal market, Laura said: "The key drivers are the ever-increasing demand on local authorities nationwide. For example, the demand for social care lawyers was at an all-time high during COVID-19 and this hasn't shown any signs of slowing down as we navigate our way out of the pandemic.
"All of the development, regeneration and building that was all on hold for such a long time is now being done at lightning speed which means the demand for planning and commercial lawyers is high, and again, this shows no signs of slowing."
Looking ahead to 2022 and beyond, Laura noted that this year has been a 'candidates market' for all sectors including legal as candidates have more choice, command more competitive salaries and flexible working patterns.
"There is no getting away from the fact that there is an enormous candidate shortage," she said.
"The legal market in particular has never ever been more competitive with organisations having to increase pay and benefits packages to secure the best talent, meaning candidates often have multiple offers to choose from.
"The other side of this is retention, and organisations holding on to their employees.
"With so much opportunity out there and with rates and packages being up for negotiation, 2022 has been the year that has seen the most movement of permanent employees within the legal market – whether that is into a new permanent role or into a locum role."
With such strong competition, Laura believes that now more than ever organisations will see the value in establishing a business partnership with recruiters like Sellick Partnership.
"Successful recruitment campaigns are essential to the running of core functions such as legal, but also to enable growth and development," she said.
"Being able to tap into an agency and utilise resources such as candidate relationships and knowledge is so useful and in 2022, we are really seeing more organisations rely on us to be able to provide the crucial support required in their team."
Asked about why candidates should consider public sector legal recruitment, Laura said the opportunities for professionals who are looking for a training contract or to get a foot in the door in local government 'are second to none.'
She said: "I recently participated in a roundtable discussion regarding career development in local government and one of the panel members who has worked both in the public and private sector said that training in local government is so much more diverse, you have the chance to work and specialise in so many different fields of law, and due to the nature of local authority will have a very diverse workload.
"Local government is crucial in providing services for the community!
"Think of areas like social care, schools and education, regeneration and development to name a few – if you want a career in a sector where you are part of a team contributing to society then local government is the perfect place to be.
"For most people they work for the local authority that they live in so will be able to see the impact that they are having on their city/borough/district/county – above all it's about being a part of a team. Local government teams are very collaborative, there is a really strong sense of working together to make a difference!
She continued: "There are fantastic opportunities for career development – local government has excellent training in place, numerous training groups to be a part of and a fantastic membership organisation called Lawyers in Local Government. Last time I looked I think that was about 4,500 members – they have excellent groups and forums for both junior lawyers and seniors alike."
Laura, who "fell into recruitment" has been with the group since 2011 having joined as a resourcer later specialising in recruiting legal professionals to a diverse range of public sector clients including: local authorities, NHS Trusts, higher education establishments, housing associations, and charities.
She was also recently appointed to Sellick Partnership's Board.
Commenting on the appointment, she said: "Having been in the business for nearly 11 years and being so invested in the team's growth, development and success it was the position that I was striving for.
"It allows me to continue my own growth by working closely with other Board members and really contributing to the wider business on strategic decisions and planning for the company's future.
"I am enjoying being part of the Board and 'wearing a different hat' but I also love that I am still part of the legal team, still working with clients and candidates to find and secure them the best talent. It's such a cliché in recruitment but it's really true, no two days are the same at all and I think that is why I am still here 11 years later!"