West Bridgford residential portfolio snapped up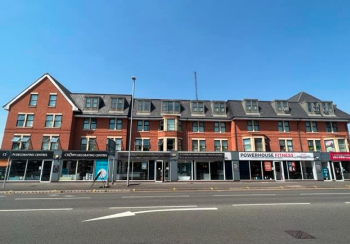 A West Bridgford portfolio of residential units has been sold to an unnamed local family firm.
FHP, working in conjunction with sister company FHP Living, has completed the sale of 14 apartmentsat Bridgford Point on Radcliffe Road in West Bridgford.
David Hargreaves, who handled the sale on behalf of a Sheffield-based private investment company that had owned
the portfolio for 20 years, said: "The fourteen 2-bed apartments which sit above a parade of shops in the heart of West Bridgford close to Trent Bridge Cricket Ground, were fully let but at rents below market level. The apartments are all larger than the norm and ranged in size from 750 sq ft to 920 sq ft with each apartment also benefitting from an on-site car parking space – which again is quite unusual."
The buyer intends to redecorate and upgrade the apartments as and when they become vacant for re-letting and sale.