Castle Gym sees memberships soar despite uncertain future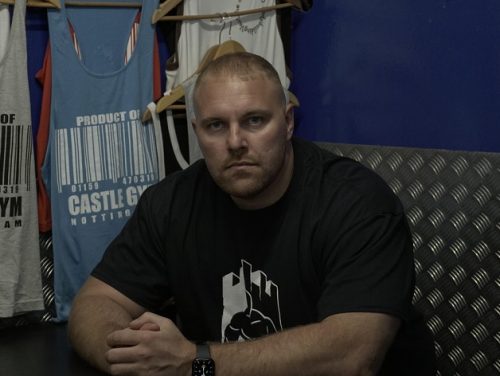 A Nottingham gym facing "the fight of its life" has been boosted by a major membership and day-visit surge, as it continues to battle with developers over its future.
Established in 1981, Castle Gym on Castle Boulevard has looked after the health and wellbeing of its members for over 40 years. Despite the challenges posed by the pandemic, it has remained popular, with memberships returning to pre-pandemic levels.
That recovery is now under threat after owner Luke Willmott confirmed rumours that the site has been sold by developers who then reneged on initial plans to keep the gym at the site.
Yet, despite the blow, Willmott says that membership enquiries at the gym have risen by over 25%, whilst day visits have doubled.
He said: "It is incredible to feel this groundswell of support to be honest.
"We know we have a very loyal customer base as we're more of a community gym with a 'tribe' of followers, not just a room full of steel. We've had to be very clear with the membership requests that we don't know what the future holds but that hasn't been an issue as we can offer flexible rates and the day visits have gone through the roof.
"That has been a combination of new faces coming to train and some folk we've not seen in a while, as a lot of people switched to training at home in the pandemic. It is great to have them here and really heartening to have their backing as this is a really challenging time for us all, logistically, financially and most of all, emotionally."
Whilst the gym's membership and visitor numbers are encouraging, its future is still uncertain as Willmott continues to work behind the scenes with the developers to find the best way forward for all parties.
He said: "The battle continues. I've had a lot of supportive messages from the local fitness and business community which has buoyed us all and I will fight tooth and nail to secure the future of the gym in some form. What form that takes remains to be seen.
"That takes a lot of careful planning and consideration and is not something I will be railroaded into by anyone, let alone a developer from outside of the city who is just seeing a yield opportunity on a site that has been here for four decades serving the local community."
Last month, a spokesperson for Nottingham City Council told TheBusinessDesk.com that it had sold the freehold of the building in March 2020 and that all tenants were informed about the sale in late 2020.
The new owner of the building is Holloway Road (Agg1) Limited, which is listed as being based in Birmingham.