East Midlands agency to handle PR for former Rugby star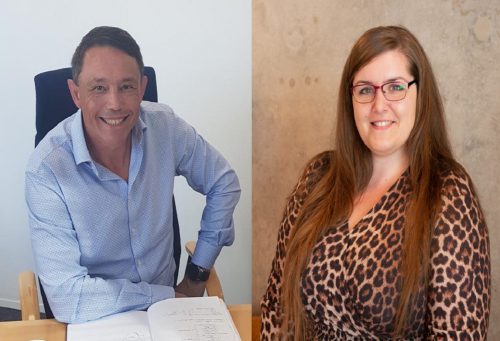 Jennie Holland PR has been appointed to provide digital PR services for the consultancy run by former England rugby star Rory Underwood MBE DL.
Underwood founded Wingman in 2009 to help businesses deliver their strategy effectively.
Jennie Holland PR, which like Wingman is an ambassador for Team Lincolnshire, will become an extension of the consultancy's in-house marketing department.
Georgina Mackintosh, senior PR manager at the Nottingham-headquartered agency, said: "Wingman is an incredibly impressive firm built on Rory's inspiring career and myself and the rest of the team are delighted to be working together.
"Wingman has been delivering remarkable results through its specialist programmes nationwide for the past 13 years – enabling positive change within businesses that is measurable and impactful. We will be Rory and team's publicity partner, helping them to reach new audiences with their unique services."
Underwood added: "We are very much looking forward to working with Georgina and the rest of team at Jennie Holland PR.  Wingman has certainly come a long way since our inception and I'm very proud of the team and all that we have achieved together.
"Now feels like the right time to increase and strengthen our presence and build on our many successes. We want to take Wingman to the next level and this PR team is the ideal partner to help us get there."