Renowned entrepreneur adds strength to Purpose Media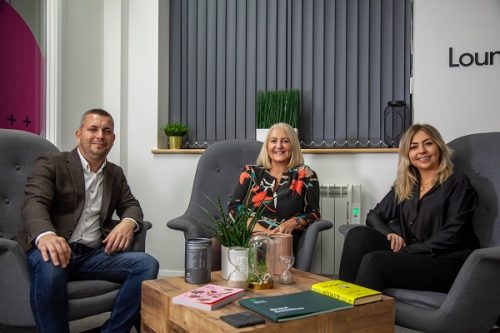 Well-known East Midlands entrepreneur Amanda Strong has joined Derbyshire marketing agency Purpose Media as a partnership manager.
For 33 years, Strong was the owner of Mercia Image Print. She is also a trustee at Children First Derby, an ambassador of Safe and Sound and also on the committee of Derbys' Finest which aims to support and inspire females in Derbyshire.
Having recently sold Mercia Image Print, Strong says she intends to use her time, experience and connections to create business opportunities for other local businesses.
She said: "Because of their reputation I have always trusted and respected Purpose Media. I am delighted to be offered this role as I have absolute confidence in their ability to deliver services and advice that will help businesses to grow."
Grace Golden, head of client services, added: "Amanda has a wealth of experience and is highly respected by the business community due to the success she has enjoyed as a business owner. She will be a great asset and brings many complimentary skills to our team."
Purpose Media managing director, Matt Wheatcroft, added: "I have known Amanda for many years and we have always got on so it seemed a natural progression to invite her to join our team given the ambitions she has to connect businesses with likeminded needs."