Transport consultancy affirms green credentials with £2m acquisition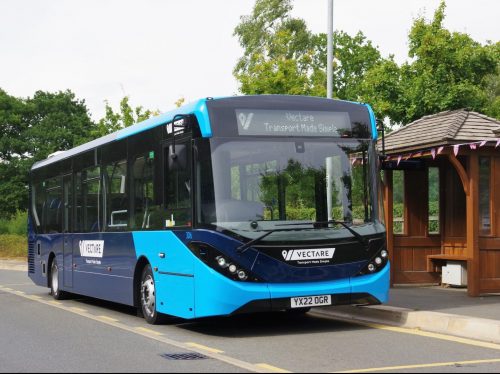 Loughborough-based transport solutions consultancy Vectare has acquired a fleet of ten low carbon emission buses after securing a £2m funding boost from Affinity Asset Finance.
Vectare will use the Alexander Dennis Enviro E200 buses to deliver transport services for a host of councils across the UK.
Neil Kimberley, director at Nottinghamshire-based Affinity, said it was a "pleasure" to work with Vectare on the deal.
He said: "It's great to see such a forward-thinking transport company investing in its business in this way.
"Since Affinity was set up almost 14 years ago we have been able to put together a panel of Tier 1 asset funders outside of the mainstream High Street banks who are moving away from this kind of funding.
"We believe in backing progressive companies and we wish Vectare all the best for the future."
Dominic Kalantary, director at Vectare, said: "We are a growing business providing high quality local bus services throughout the UK and where we can we always strive to be as climate friendly as we can be. That means upgrading and acquiring fleet stock that is as modern as possible."
He added: "The Enviro200 is Britain's favourite single deck bus with a lightweight design that makes it highly fuel efficient and cost-effective to run. Sourcing funding for these acquisitions is notoriously challenging but Neil and the team at Affinity made the whole process as seamless and as swift as possible. This in turn will enable us to fulfil an ever-growing portfolio of contracts across the UK in as an efficient and climate friendly manner as possible."