Accountancy giant to relocate 200 Nottingham staff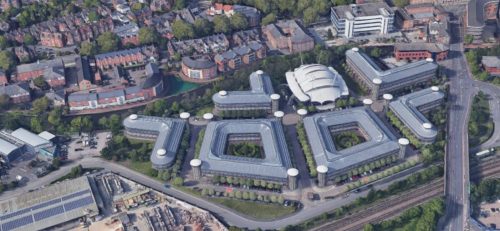 Accountancy giant KPMG is set to relocate its Nottingham office next year, to the University of Nottingham's new Castle Meadow Campus.
KPMG Nottingham office, currently on Park Row in the city centre, houses over 200 employees across audit, tax, consulting and advisory services
Marc Abrams, senior office partner at KPMG UK's Nottingham office said: "This is an exciting time for KPMG in the East Midlands as we embark on the next stage of our relationship with the university. The decision to locate within the university in the city centre reinforces KPMG's investment in the East Midlands and our ambition to expand and enhance staff experience by providing new facilities.
"With this move our clients will benefit from greater collaboration on research and innovation projects between KPMG and the university, enabling us to deliver enhanced data driven outcomes for their businesses."
Castle Meadow Campus is the university'slandmark investment currently in development. The new campus will enable the university to have a greater physical presence in the city centre, bringing opportunities for final year and postgraduate students studying professional practice-based courses, as well as supporting jobs, investment, and growth for the city.
Margaret Monckton, chief cinancial officer at the University of Nottingham, said: "We are delighted to welcome KPMG into our university community. Our Castle Meadow Campus will enhance opportunities for collaboration with local business, industry and small businesses, making it easier for partners to seamlessly engage with us and develop long-term, mutually beneficial relationships, and make a positive difference for the city, while offering the best of facilities for staff and students. KPMG is a foundational partner in this exciting new venture for the university."