Derby estate agency opens larger city branch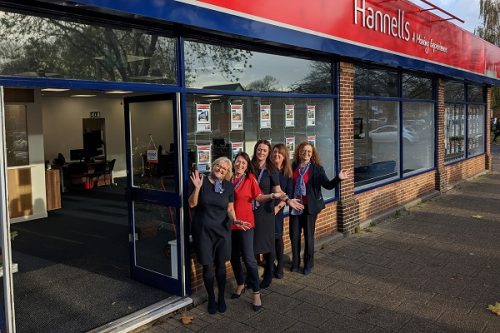 Derby estate agency Hannells is expanding after opening a new office in Chaddesden, Derby.
The firm has expanded its footprint by taking an office at at 513-515 Nottingham Road.
Hannells was launched back in 2003 from a small office on the high street in Hilton after joint founders Michael and Alison Brain were left feeling frustrated after trying to sell their own property.
Michelle Tinson, who has been the branch manager at Chaddesden for over 17 years, said: "Our new office is much more prominent and is so convenient for our customers with loads of parking right outside the front door.
"We'll be sad to leave our current office as there's been a lot of happy memories and success stories there over the last 12 years, but, with the team continuing to grow due to our on-going success, we were starting to get a little bit cramped We can't wait to get settled in and start creating plenty more moving experiences for our customers."
Michael Brain, joint founding and director, added: "From day one, our secret recipe has been local branches with friendly, helpful and knowledgeable staff who serve their local communities.
"Despite the recent trend of estate agents cutting back on offices and moving to an online model to save on costs, we have no intention of moving away from our roots. Our track record of success for our customers in Derby speaks for itself. We're a customer service, people-focused business and we just don't think it's the same from behind a screen."