Over 1,000 homes and raft of new shops planned for Derby city centre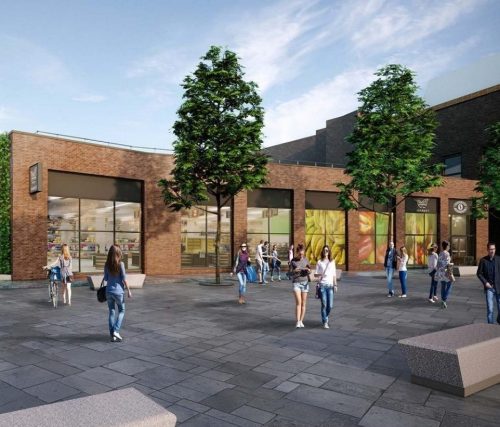 A large part of Derby city centre could be transformed after key figures at Derbion unveiled wide-ranging proposals to rejuvenate the Eagle Quarter and Bradshaw Way Retail Park.
1,250 homes could be built across the two sites, as well as new shops, offices and public space, as part of a masterplan developed by bosses at the retail and leisure destination.
The first phase of the proposed Eagle Quarter development forms part of the city's Eastern Gateway scheme, which would improve public access to the city centre from Derby bus station and see a new entrance to Derbion opened up on East Street.
Additional shops, leisure outlets and a new public boulevard could also be created under the plans.
According to Derbion, the masterplan is designed to deliver a framework for longer-term development over the next 10 years "and beyond."
Beth McDonald, commercial director at Derbion, said: "We believe that increasing the mix of uses across both the Eagle Quarter and Bradshaw Way sites would improve the vitality of the city centre, increase connectivity and encourage people to actively enjoy and engage with the developing spaces, creating a more attractive gateway experience for visitors."
Planned additions to the Eagle Quarter include a number of taller residential buildings that could provide up to 850 homes, with new food and beverage and leisure activity at ground floor level.
At Bradshaw Way, the masterplan highlights an opportunity to provide up to 400 new homes and 5,000 sq m of office space around new public spaces.
John Forkin, managing director of Marketing Derby, said: "The Derbion plans, and associated investment, form a significant part of the repurposing of Derby city centre and can be seen as another vote of confidence in its future.
"The Eastern Gateway will bring a much-needed transformation to the area around the bus station – and the Eagle Quarter further develops Derby's city living offer.
"It's also good to see that serious thought is being given to developing Bradshaw Way, better reflecting its high profile, central location."