On the move: the latest East Midlands hires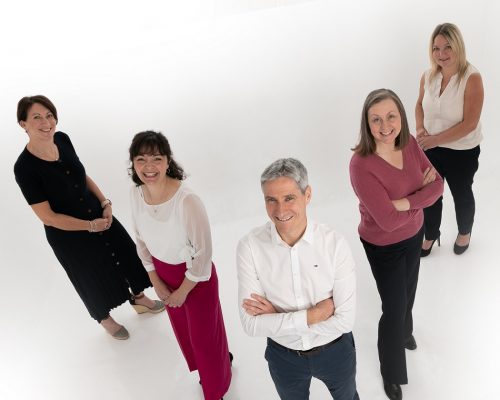 Michael Cummins Employment Solicitors has appointed its first new partner, Fabienne McAllister.
McAllister joins the fledgling business from Knights, where she enjoyed a stint working alongside company founder Michael Cummins.
She will provide employers with advice and representation on all aspects of employment law.
McAllister qualified in 2002 and has specialised in employment law since 2008.
She said: "It's exciting to be involved in the early days of this new venture. I am enjoying being part of a small team as it grows. Michael is a very collaborative person and an ethos of the firm is to enable flexibility and autonomy.
"I was previously based in Birmingham, so it is also great to be meeting lots of new clients in the East Midlands and beyond."
Cummins added: "We are very pleased indeed to have attracted a new partner of Fabienne's calibre. Her extensive experience, including at the Employment Tribunal, and her commitment to providing outstanding service will be of great value to our clients.
"Our new business has great growth potential and we will be looking to recruit more colleagues at various stages of their careers."
A newly qualified solicitor has been rewarded with a permanent position in Timms Solicitors' Family Law team.
Leonnie Watson initially joined Timms in an administrative role in 2018 before completing a Legal Practice course at Nottingham Trent University.
Watson was then made a paralegal at Timms' Burton office before being awarded a training contract two years ago.
She will be based in Swadlincote and work alongside Jessica Barnett and Adrian Rose.
Watson said: "I am delighted to have qualified and been offered a permanent position with Timms who have put their faith in me and supported me through my academic studies since the day I joined the team.
"It has been a privilege to gain experience with colleagues in other departments throughout my training and I know that my passion is in the area of Family Law."
Timms' managing partner Fiona Moffat added: "Leonnie has shown a real commitment and passion for both the profession and her studies.  She is committed to client care and genuinely wants to help people.
"We have always been committed to developing young people into the profession and then supporting them into management roles through such routes as training contracts and our innovative Pathway Programmes.
"Leonnie is the perfect example of how training contracts benefit both the individual and the employer.  They enable both parties to ensure that a firm is the right fit for the individual and support undergraduates whilst they confirm the area of law that most inspires them."