On the move: the latest East Midlands hires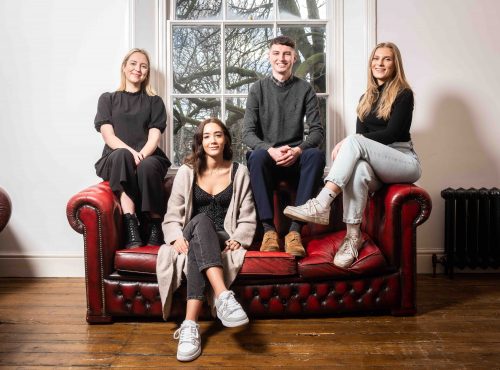 Tank PR has welcomed four new hires in the shape of PR account director Maisie Bamford, senior digital manager Scott Potter, digital PR specialist Melodie Hill and digital marketing apprentice Evie Harrison.
Trevor Palmer, founder and director of the Nottingham agency, said: "There is a lot of negative talk in our industry at present, and so it's refreshing to add some positive news to the conversation. We are delighted to welcome these talented individuals, who will each provide even more depth to our offer."
BGF has announced a senior hire in its regional portfolio team.
Jill Williams joins the growth capital investor from Mercia Asset Management, where she served as deputy fund principal – private equity funds and head of ESG.
She previously held roles at RJD Partners and PwC.
Ben Barker, head of portfolio at BGF, said: "We're delighted to welcome Jill to the team. Her experience in private equity investment, combined with her broad sector and strategic insight, means she is perfectly positioned to support BGF-backed businesses, as they look to grow in 2023 and beyond. The knowledge and value she will add to boards will be hugely important in helping North West and Midlands-based businesses realise their ambitions."
Nottingham-based dilapidations and project procurement specialist Node Building Consultancy has promoted Tom Tyler to senior building surveyor after a little under two years with the firm.
Node director Tom Burton said: "It is great to formally recognise Tom's contribution to the business throughout his employment with this well-deserved and hard-earned promotion. I have absolute faith that Tom will continue to exceed expectation in the delivery of results and further recognition will follow."
Tyler added: "After what has been both an extremely busy but successful year at Node, I am delighted to have been rewarded with my recent promotion to senior building surveyor. I am thoroughly looking forward to what 2023 has to offer as we continue to service our existing clients and grow as a business."