PE-backed healthcare solutions business opens £1.7m UK HQ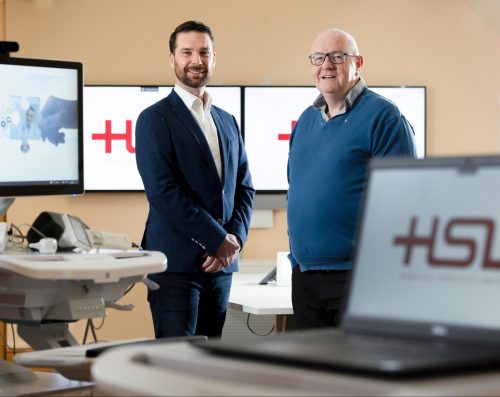 Irish healthcare solutions company Hospital Services Limited (HSL) has chosen Draycott in Derbyshire as the location for its new £1.7m UK headquarters.
HSL, which provides medical and surgical equipment, consumable products and IT solutions to the healthcare industry, is one of the largest privately-owned suppliers to the health sector in the UK and Ireland.
The company is backed by private equity investor Foresight Group, which has some £6.5bn of assets under management.
HSL's newly established UK operation comprises a team of 25 people spread across its Draycott HQ and an office in Bath.
Following the move, the firm has revealed plans to grow its team by "at least" 60% over the next few years through acquisitions and recruitment.
Steve Leatherland, HSL's new regional director of operation for Great Britain, said: "These are exciting times for HSL with a growing portfolio, an expanding team, and a working environment focused on creating a culture of customer centricity. With over 20 years' experience in the healthcare service sector, I am looking forward to working with some of the best people and products in the marketplace."
Graham Stewart, commercial and finance director at HSL, said: "Established 60 years ago this year on the Island of Ireland, HSL has enjoyed close partnerships with NHS trusts and private healthcare providers for decades. We are proud to be applying that track record of supplying high-quality and innovative technologies to departments and teams in a wide range of disciplines by doubling-down on plans for growth in the UK with the establishment of our East Midlands office and have further growth in the pipeline for HSL in Great Britain."
HSL CEO Dominic Walsh said: "Working alongside public and private hospitals, teaching hospitals and colleges, HSL are delighted to share our attitude of service and support with clients across the UK. Expanding beyond the idea of selling individual products, our team invests themselves in the success of our clients and we excel at developing a deep understanding of their requirements, ways of working, and desired outcomes and aim to partner long term with the clients to provide ongoing aftercare and support as well as training and continued improvement of solutions offered."
Sam McMaster, director of HSL's Telehealth division, added: "During the pandemic and beyond, as patient waitlists are addressed and the healthcare sector continues to deal with staff shortages, telehealth has proven to be an essential tool for maintaining patient contact and indeed improving access to healthcare for many across the UK. We look forward to continued growth in this area as HSL's reputation for excellence grows across GB."