Family-run tailors secures smart new premises in Grade II listed building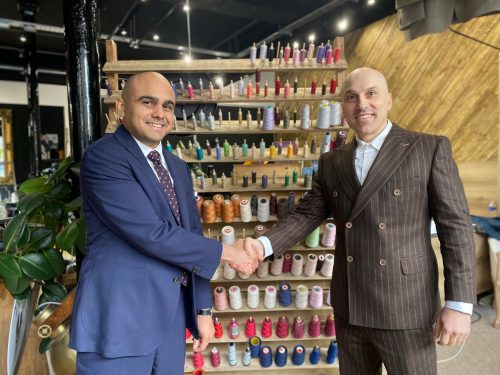 A family-run tailors has expanded into a Grade II listed building on Derby Road in Nottingham.
Black Butterfly Tailoring, which first opened in the city in 2014, secured the prime location – a former art gallery – with the help of commercial property specialists from East Midlands law firm Nelsons.
Despite a 67-day deadline and the nuances of a complex title structure, the law firm was able to complete the deal in record time.
The building is owned by Nottingham City Council.
Black Butterfly offers made-to-measure suits, bespoke clothing and wedding attire as well as stocking big-name brands such as Ted Baker and Monsoon.
Milen Georgiev, co-owner of Black Butterfly Tailoring, said: "We're extremely thankful to Matthew [Clarke] and Nelsons for helping us to secure our ideal property with such limited time. I first met Matthew when he came in for some suit repairs and having that existing relationship with him and his team was hugely beneficial when it came to securing this new property. 
"Since we opened out first Nottingham store in 2014, we've had ambitious growth plans, and setting up shop on Derby Road is helping us to realise those plans. We can't wait to see what the future holds."

Matthew Clarke, commercial property associate at Nelsons, said: "The tailoring business needed to vacate its previous property in less than 70 days, which is an incredibly tight turnaround in comparison to the average transaction period. It was made even more complex by the need to complete due diligence as the building is Grade II listed in a conservation area.
"The chain of title was a complex structure and involved an aspect of insolvency so we had to establish the agreement with the landlord – in this case Nottingham City Council – and the sublease before proceeding with the completion."
Clarke added: "Our team understands the importance of long-standing relationships and this case was a real example of the value it delivers on both sides. I have known Milen for more than four years and understanding the best way to work together really aided the process and helped to meet that all-important deadline so they could open for business. I wish them every success for the future."