Creating unimagined futures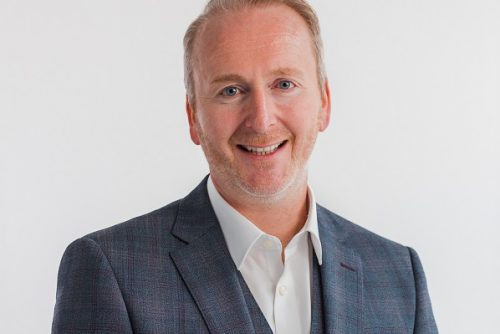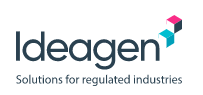 At the start of March the government announced a £370M injection to fund their plan to "forge a better Britain through science and technology". This is in addition to the £20bn pledge in the autumn statement to make the UK a 'science superpower'.
Ben Dorks, chief executive of Nottingham headquartered technology unicorn Ideagen, shares why he feels the Midlands is in a great position to benefit.
I may be biased, as the CEO, of a Nottingham-headquartered software company, but the Midlands is punching above its weight in the technology landscape. And, with the UK government keen to make the UK the next Silicon Valley, I think the region has a good shout for fulfilling that role
Just under 1,400 tech companies were incorporated in the East Midlands in 2022 – up from a little over 1,000 in 2021 – a 38% increase and nearly double the nationwide figure. And the West Midlands, according to a 2021 government report, is predicted to create 52,000 new tech jobs and add £2.7 billion to the economy by 2025.
The words 'tech powerhouse' really can now be applied to the Midlands.
We have some of the country's best academic institutions, some brilliant entrepreneurial minds and a richness of diversity that promotes innovation. Add to that global brands such as Access Group, Experian and of course Ideagen, you have a perfect blend of the and the emergent.
Varied, interesting and eye-opening
This growth presents real opportunities. It means long-term career prospects in a fast-changing industry and the possibility, or even likelihood, that the jobs some people will be doing in five years haven't been invented yet.
And working in tech isn't necessarily all about tech – technology companies have sales, marketing, research, finance, HR and a host of other roles in which to carve out a career.
So with this, I believe, comes an opportunity and a responsibility to use our technology strengths in the right way. Tech jobs typically pay higher than the national median average wage. According to the latest data from the Office for National Statistics , the category including tech jobs paid the fourth highest average weekly wage.
Therefore, we have a generally well-paid, growing industry expanding rapidly in the region. This is attractive for many young people in the Midlands who previously may have headed to other parts of the country to develop their careers.
More importantly, maintained over time, it will support and help drive social mobility, creating greater wealth in the process. The positive knock-on effects of thriving businesses paying higher than average salaries will mean more money circulating in local communities, supporting long-term economic sustainability.
Implications and opportunities
It's one of the reasons we started our Think Big Initiative, an ambassador network of employees from Nottingham Forest Community Trust and Ideagen, who show how technology is used in sport to demonstrate to young people how wide and varied tech roles can be.
Statistics prove that young people who have taken part in activities with employers are far less likely to become NEET (not in employment, education or training) compared with those with none. Meaningful interactions with employers are a significant, positive influence on young people. Engaging with role models can help guide and influence choices.
Nearly 13,000 students benefited from Think Big activities in its first year. These include events and workshops, promoting technology as a career choice while raising awareness of different technology-related career paths. It would be great to have more businesses involved in schemes like these. As the Top 50 Tech Disrupters list has shown, there are many young, entrepreneurial innovators doing great things that would inspire other young people to choose a career in tech.
Growth breeds growth. This momentum and the region's burgeoning reputation for tech businesses means the future looks bright and attractive to young people considering a future in tech. Innovation, opportunity and diverse, dynamic teams make for appealing, attractive workplaces – particularly for young people. If the government truly do want to make the UK the "…next Silicon Valley",  I'd suggest they look to grow out from the middle.