How to build trust with your consumers in challenging economic times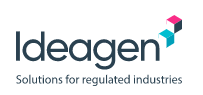 In times of uncertainty people seek security and reliability.
They want value for money and quality.
Manufacturers, providers and retailers face a challenge. With raw materials, supplies, ingredients and manufacturing costs rising, and those costs passed on, consumers have seen prices increase at levels not seen in a generation.
So where should the emphasis be? On cost or quality?
Ideagen recently surveyed over 2,000 consumers about the cost-of-living crisis and subsequent impact on their spending habits.
The report delivered a mix of findings with price and quality front of mind for many.
Increased costs and prices
Prior to the cost-of-living crisis, quality was the most important factor for consumers (50% putting it top of their priorities when making a purchase). At that time, price was cited as most important for 36% but this has since risen to 58% – probably not a surprise in the current climate. However, quality still remains important to consumers, with 31% of respondents saying quality is more important now than 12 months ago.
Ideagen's research indicates that while there is some degree of acceptance among consumers, expectations around quality have increased: "If the price has gone up then it must be better quality…"
But if prices have been increased to merely maintain quality, where does that leave those selling products and services? If little can be done about price it leaves a mix of convincing and re-positioning to do.
So… what can be done?
Businesses can strengthen their position their customers' eyes several ways without increasing costs. The Ideagen survey findings, 'Building trust in uncertain times', shines a light on changing consumer behaviour and thinking. The report provides valuable insight and recommendations on a broad range of topics, including:
What is important to customers today. And how the different demographics are responding to the price vs quality challenge.
Whether businesses need to increase the quality of raw materials or ingredients they use. Emphasising the quality of what is already used may be enough.
The importance of emphasising safety measures used in manufacturing processes.
Reputation – a business's history and ethics will influence some people's purchasing decisions.
How quality, safety and assurance labels influence how and where people spend their money.
Want to find out more? Download the complete report here .
Quality certainly matters
Customers still want quality – even if focus has shifted a bit more to price and value for money in the last year. This doesn't mean businesses need to overhaul things in terms of what they source or use or how they apply it. Emphasise strengths when it comes to quality; longevity and consistency are ultimately more impressive than knee-jerk responses to consumer demands.