Rolls-Royce boss reshuffles senior team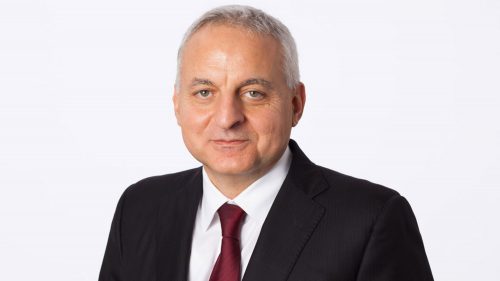 New Rolls-Royce CEO Tufan Erginbilgic has reshuffled his top team following a call for people who have a "winning culture".
Erginbilgic launched his "transformation programme" back in February after branding the Derby engineering giant a "burning platform".
Today's changes to the Rolls board include the formation of a senior leadership team.
Helen McCabe will be joining the board of Rolls-Royce later this year as chief financial officer, bringing more than 25 years of experience in senior finance and performance management roles. She is currently senior vice president, finance for the Customer & Products division of BP.
Panos Kakoullis will remain as chief financial officer and a member of the board until at least August 31.
Erginbilgic said: "I look forward to welcoming Helen to my leadership team. Her track record of promoting rigorous financial discipline and experience of delivering performance management to achieve dramatic improvements will be invaluable as we move, at pace, to transform Rolls-Royce. I have experienced her abilities first-hand and her skillset will complement the existing capabilities of the executive Team, contributing to Rolls-Royce delivering on its significant potential. I would also like to extend my thanks to Panos for his dedication to Rolls-Royce and support to me since my arrival."
Meanwhile, Rob Watson has been appointed as president – civil aerospace with immediate effect. He joined the executive team last year as president – Rolls-Royce Electrical. He has been with Rolls-Royce for 13 years and previously held leadership positions in Defence aerospace as well as working as chief of staff to the chief executive.
As previously announced, Chris Cholerton is moving from his position as president – civil aerospace to become group president and Adam Riddle has been appointed president – defence, and chairman & CEO – Rolls-Royce North America with immediate effect.
Erginbilgic added: "I would like to congratulate both Rob and Adam as they take up their new roles. Both are highly experienced leaders and will bring renewed energy and a determination to succeed to Civil Aerospace and Defence. Their appointments are also evidence of the pipeline of senior talent which exists within Rolls-Royce. With the leadership changes announced today we are acting at pace and gaining the momentum we need to transform Rolls-Royce. Together, my leadership team has a winning mindset, strong strategic alignment and a shared ambition to make Rolls-Royce a company that delivers for all stakeholders."