Rolls-Royce is a 'burning platform', says new CEO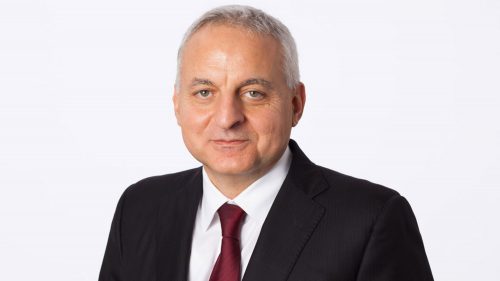 The new boss at Derby-based Rolls-Royce has issued a coruscating broadside against the engineering firm in an address to employees, saying that it is "destroying value" and that shareholders are losing patience with the 117-year-old firm.
In a worldwide address to staff, which was shared with the Financial Times, Tufan Erginbilgic, who took over from Warren East as CEO at the beginning of the year, said that Rolls is "underperforming every key competitor out there".
The broadside could lead to a major shake-up of the firm's Derby operations.
Erginbilgic said that Rolls was a "burning platform", adding that the company's poor performance was "unsustainable".
He added: "It is at a level at which it cannot continue. Rolls-Royce has not been performing for a long, long time, it has nothing to do with Covid, let's be very clear. Covid created a crisis, but the issue in hand has nothing to do with it."
"Given everything I know talking to investors, this is our last chance."
Erginbilgic launched what he called a "transformation programme" during the address, focussing mainly on "efficiency and optimisation".
The news will hardly be greeted by weary Rolls-Royce staff in Derby which recently axed 7,000 jobs as part of a £1bn cost-cutting programme.
Erginbilgic spent more than 20 years in executive roles with BP, during which time the business achieved record profitability and delivered a record-setting safety performance.
He has held several non-executive directorships, including at aerospace technology group GKN.