Dr Martens admits 'mistakes' despite revenue topping £1bn for first time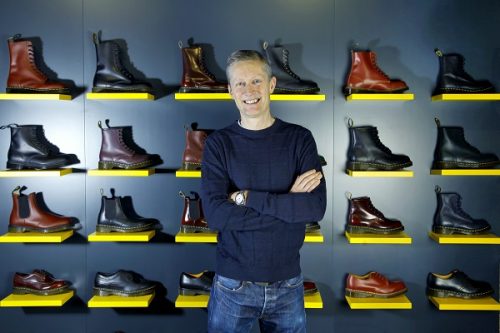 Dr Martens, the Northampton-based boot and shoe maker and retailer, has posted annual revenues of £1bn for the first time in its history.
For the year ending March 31, the iconic firm saw turnover top the billion-pound mark – although profit after tax dipped by almost 30% to £128.9m on the back of "mistakes" in its American market which cost it almost £15m.
Dr Martens says it has made good progress on resolving issues around its Los Angeles distribution centre. Earlier this year, the company blamed "people and process" errors, which caused a bottleneck of stock at the plant. It opened three temporary warehouses to release excess shipping containers and store stock away from the LA DC.
A third shift was added to focus on the additional work required to unblock the bottleneck and transfer excess stock to the temporary warehouses.
Dr Martens also put the fall in profit down to a £3.9m impairment charge and a £10.7m charger from the foreign exchange translation of its European bank debt.
Kenny Wilson, CEO, said: "In America, against the backdrop of a challenging consumer environment, we made operational mistakes, such as the move to our LA Distribution Centre, and how we executed our marketing campaigns and ecommerce trading. We have undertaken detailed reviews to understand why these issues occurred and have begun to embed the lessons learned into the business. We are fixing the issues in America, including a significant strengthening of the team there, and returning America to good growth is our number one operational priority."
The firm said trading since the start of FY24 has been in line with its expectations.