Europe's largest rum distillery launches in Notts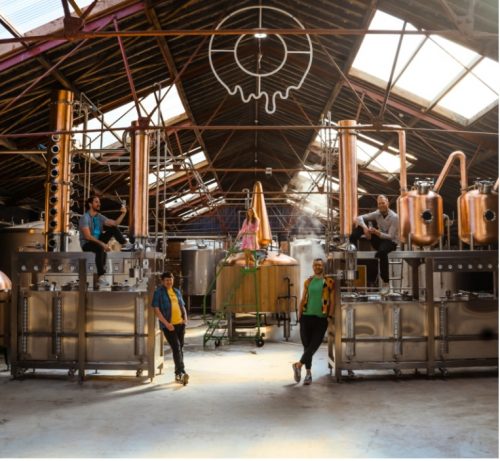 Europe's largest rum distillery has launched in the most unlikely of places – Sherwood Forest in Nottinghamshire.
DropWorks Distillery, founded by industry expert Lewis Hayes and backed by £1.8m of private investment, has created what it describes as "a new genre of British rum" at its 17,000 sq ft production facility in Welbeck, near Worksop.
The new distillery is able to produce up to two million bottles of rum a year and up to ten barrels of the spirit a day. The firm's signature product, Clear Drop Rum, has recently been released to retailers and hospitality venues.
Lewis Hayes, founder and owner of DropWorks, said: "Rum has so much more to offer the world than what it does at the moment. At DropWorks we are excited to launch a truly high-quality and unique rum that is accessible. We want to deconstruct rum and create something new, exciting and better with no unnecessary additives. At DropWorks we are creating the new face of rum by injecting a new lease of life into the category through added vibrancy and innovation."
"DropWorks is about defining a new genre of rum that is built on diversity and quality which is inspired by similar British cultural movements such as Britpop", he added.
The DropWorks Distillery also boasts an 8,000 sq ft barrel store and a 3-mile underground tunnel for storing casks.
"At The DropWorks Distillery we have invested heavily in producing bespoke products which allows us to make Rum that is as light as Vodka, fruit driven as Cognac, funky as tequila, as smoky as Mezcal, as oaky as Whisky or as spiced as Gin", says Hayes.
"All without the need for additional flavourings. The team have decades of experience in distilling spirits and are committed to continuously bringing new and innovative rum products to the market through new processes and ways of flavouring products."
The company says it aims to create "exciting spirits that challenge preconceptions about what rum is and when it can be consumed."