Plant & Bean site saved after high-profile meat-free entrepreneur snaps up factory

The manufacturing plant of stricken Plant and Bean (P&B) has been sold by administrators, it has emerged.
Interpath Advisory has sold site and equipment to Vegan Solo Consulting (Vegan Solo) and Duo Renovations Ltd (DRL).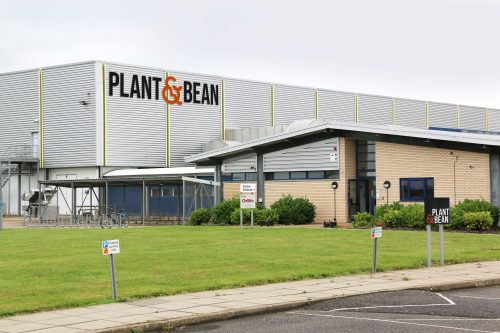 P&B is a alternative protein food manufacturer based in Boston, Lincolnshire, operating from a 125,000 sq ft factory and producing vegetarian products for large brand names with placements in major supermarkets. The company entered administration on 31 May 2023 when James Clark and Howard Smith from Interpath Advisory were appointed joint administrators.
Vegan Solo specialises in the production of meat-free products and is run by Heather Mills, the entrepreneur, former partner of Paul McCartney and a leading champion for the vegan movement. This purchase will add to Mills' existing portfolio which includes Vbites – a pioneer of meat-free substitutes.
Like several other businesses in the sector, P&B experienced significant inflation across its cost base, primarily increases in food and energy prices. The business also suffered from several operational issues stemming from a lack of investment.
It is understood that following the sale there will be a period of renovations to upgrade the site, and that Mills is determined to ensure that any future manufacturing that takes place at the site be plant-based.
She said: "I am delighted to acquire the P&B facilities and to keep it as a non-meat factory. I am also pleased to try and help the founder of P&B who has worked in a similar vein to myself for many decades to drive positive change for the environment, the animals and for the health of the global population."
James Clark, managing director at Interpath added: "I am delighted to secure a sale of this great facility to someone committed to investing and improving on the great manufacturing capabilities implemented by Plant and Bean. The factory has huge scope to deliver improved economic output for the Boston area and we wish the buyer all the best in their new venture."