Gateley continues unbroken record of year-on-year revenue rises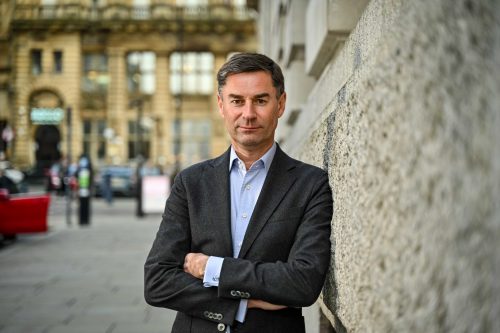 Gateley, the legal and professional services group has seen revenue increase by 18.6% to £162.7m, after benefiting from a full year's contribution by several acquisitions.
The firm acquired Smithers Purslow (SP) for a total maximum consideration of £20m and Adamson Jones in a deal worth £2.5m and has reported its underlying profit before tax increasing by 16.2% to £25.1m as a result.
Profit before tax however decreased by 39.6% to £16.2m (FY22 restated: £26.8m), after a change in IFRS 3 accounting treatment for the consideration paid on all relevant historical acquisitions. CFO Neil Smith says that these changes "have no impact on Group cash, however they do now classify all previously disclosed investing activities for applicable acquisitions as operating in nature".
Gateley, the first legal services group in the UK to undertake an IPO, said it's mindful of ongoing macro-uncertainty and it's challenging to predict market conditions for the rest of the financial year.
CEO Rod Waldie however believes its "diverse and resilient business model" as well as its track record means the firm has a "positive mindset and cautious optimism".
He said: "I am very pleased to report another year of growth for Gateley. This is a strong performance, set against a challenging macro-economic backdrop throughout the second half. It is the result of the hard work and dedication of our people allied to a long-term commitment and adherence to the successful execution of our growth through our diversification strategy, building in resilience through design.
"During the year under review, both our legal services teams and consultancy teams performed strongly and we have made further progress in adding breadth and strength to our Group, expanding the patent and trade mark attorney offer on our Business Services Platform through the acquisition of Symbiosis. Post-Period end, we have added legal services lateral hires to strategically broaden our Business Services Platform dispute resolution teams and have further enhanced our Property Platform with the acquisition of RJA Consultants. Our M&A pipeline for FY24 is encouraging and we will seek to strengthen our Platforms further as opportunities arise".
The firm has also announced the appointment of Colin Jones to the board as an independent Non-Executive Director.
Jones is currently the non-executive chair of Centaur Media, the premium-listed provider of business intelligence to the marketing and legal professions, and an independent non-executive director and audit committee chair at AIM-listed M&C Saatchi.
He is also a non-executive director of The City Literary Institute, London's leading adult education college, where he chairs its finance and commercial committee. He is a member of the remuneration committee at all three of these businesses.
During his executive career, Jones was CFO of Euromoney Institutional Investor, the B2B data and research group, where he worked in leadership roles in the UK and US for 22 years. He is also a chartered accountant.
Commenting on the announcement, Gateley Chair, Nigel Payne, said: "I am delighted to welcome Colin to the board. He brings a wealth of experience in the business services sector and his particular expertise in business strategy, acquisitions, investor relations and remuneration, audit and risk committees will be invaluable to Gateley.
"I believe his strong strategic record for driving consistent, long-term growth and his solid Plc and finance background will be of great value to the Group, as we further our growth ambitions through our proven Platform based strategy. I very much look forward to working with him."
Jones will sit on the board of the company, chair the remuneration committee and be a member of the audit committee.