UK in 'economic crisis' as no-deal Brexit looms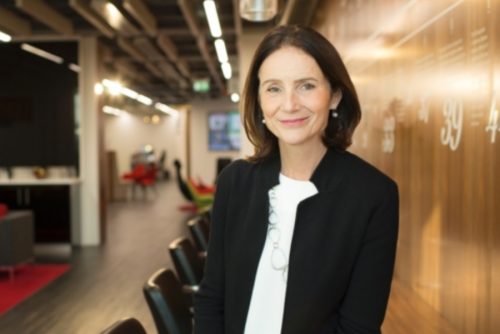 The head of the CBI has called for political leadership to deal with "the wrecking ball that would be no deal" as she expressed her fears that "irrationality" could see the UK crash out of the European Union next week.
Carolyn Fairbairn told TheBusinessDesk.com the country is in "an economic crisis, not just a political crisis" caused by the Brexit turmoil.
"Jobs are at stake", she said. "It's all, at the end of the day, about jobs, investment, communities, and livelihoods across the country."
It echoed comments she made in the weeks leading up to the 2016 referendum when she said "responsible business leaders should give their employees the choice to hear what impact a Brexit would have on company growth, their jobs and their local community".
Despite the House of Commons vote last week, the default position is for a no-deal exit a week on Friday. For that to be avoided, either the Prime Minister's withdrawal agreement needs to be approved by Parliament – but the intervention by Speaker John Bercow makes it unlikely it will be voted on again – or an extension needs to be agreed by the EU.
The CBI director-general said: "Last week we said 'enough is enough' and the events of yesterday [Monday] just confirm that.
"What we want to see is compromise across parties with the national interest put ahead of party interest to find a solution that protects our economy. It's a crisis that needs an immediate resolution.
"We have been completely consistent right from the beginning about the wrecking ball that would be no deal. As we speak now, there is no legislation yet on the books that is going to stop that happening next Friday. We need to see that within days."
Fairbairn called on Theresa May and Jeremy Corbyn to come together in the national interest and find a solution that meets three key tests.
"It needs to protect the economy, it needs to be negotiable with the European Union, and it needs the support of a majority in the Houses of Parliament," she said.
"That's the landing space for a successful deal and we demand them, as a business community, to find the solution that meets those three tests."
With the countdown entering single figures, Fairbairn is hopeful that a no-deal Brexit can still be avoided but reiterated the importance of political action.
She added: "I think the chances of avoiding no deal ought in theory to be high, given that there is an express consensus in Parliament against it – and that is something I think, frankly, business can take great credit for.
"But we also know that nothing is predictable and we know that irrationality can take over. We've seen it and so we will not be comfortable until there is legislation on the books within days that removes the no-deal risk next Friday."