What's next for AI?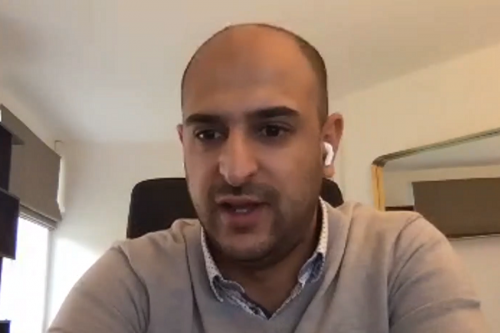 Our expert panel on TheBusinessDesk.com's PACE of Change webinar, in partnership with Squire Patton Boggs, gave their thoughts on what's next for automation and AI:
Implantable technology will address healthcare problems
Paul Hallett, co-founder of Vet-AI
"Implantable technology will be part of humans, so we can actually monitor our health, without looking at an Apple or using a wearable. It will tell us when we're ill and when we're not.
"I do think there will be big pushes there that ultimately will lead to prevention and prediction and personalisation.
"That will mean we will solve problems with human healthcare – and pet healthcare in our case – but it will probably lead to new problems that we will have to solve."
---
A revolution in open data
Matthew Kirk, international affairs advisor at Squire Patton Boggs
"Over the next few years there's going to be a revolution in open data, and people realising that you get more value out of the data you have if you share it with others and they share theirs with you.
"I think that ability to understand how our entire economic and social system is working to much greater granularity will unlock all sorts of fantastic things including for the climate, for quality of work, for learning and much more."
---
Big companies investing in automation on behalf of SMEs
Furqan Alamgir, chief executive officer at Connexin
"In the short term you'll see the big companies – so Microsoft, Google etc – investing in automation on behalf of the SME and building that technology into the day-to-day to better help manage some of the tasks.
"And then I think you'll see some real innovation on the edge, which is looking three-to-five years ahead.
"It will happen in stages – data collection and mining, then the learning and the automation developing, and then seeing some really cool tech on the back of that."
---
Automating monotony
Barry Singleton, chief relationship officer at Scaled Insights
"Technology to enable more humans to do what humans are best at – which is talking, building relationships, solving problems by being creative – rather than getting bogged down in monotonous tasks that computers are perfect to do.
"So maybe AI is not just artificial intelligence, but it's also automating intuition."
---
Acceleration of change will be relentless
Elizabeth Clark, co-founder and CEO at Dream Agility
"We're looking for more ways to use machine learning. Google talks about their machine learning, it only works on 3% of your spend, which is why the results are very limited. Our machine learning works on 97% of your spend, which is why it's so effective.
"Obviously, as far as the machine learning and AI goes, it just goes on and on and on, it is relentless – you can automate every little thing. It's just relentless and it gets faster and faster and faster."