A disruptive 2020 has created opportunities to accelerate change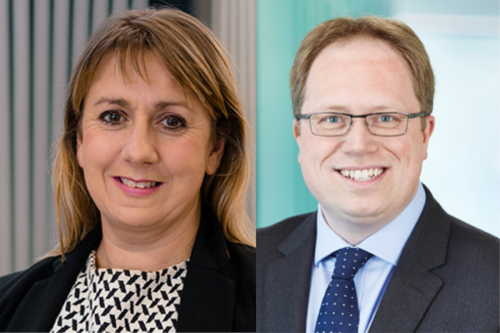 By Jonathan Ross, partner at Squire Patton Boggs (Leeds) and Andrea Cropley, partner at Squire Patton Boggs (Manchester)
2020 has brought unprecedented forced disruption from a global pandemic, seen the legal exit of the UK from the European Union (to be followed by the UK's departure from the Single Market and Customs Union at the end of the year), created global political movements and prompted a keener focus on climate change. This has brought wider societal and global pressures into sharper focus for many businesses.
Technology and Automation
Trends are rapidly showing that digital experiences are becoming a must in consumer-led sectors and there has been a sharp upturn in the growth of digital communities. Human-AI synergies relationships are becoming a reality in the post-COVID-19 workplace and a driver for productivity and engagement. Robotics, smart devices and a sharp turn towards contactless experiences are now working across all public and business environments.
We envisage further trends towards strengthened investment in advanced manufacturing, the automation of life-risking and hazardous tasks across multiple industries and the reskilling and re-deploying of workforces. With such game-changing steps, an increasing awareness of risk and compliance should be heeded. With workforce, reputation, ethical issues and finances being under potential threat should, for example, automation or artificial intelligence (AI) go rogue or technology fail, risk and business continuity planning needs to play a pivotal role in any strategic planning. Data analytics will be at the heart of any significant enterprise, and corporate leaderships will need to understand how to contract in data, how to value data, and how data affects competitive markets.
For businesses that have not yet undertaken digital transformation, this is an opportune moment to not only change internal processes, but harness automation and technology to increase productivity and enhance customer experience/service.
Cybersecurity
As we enter a period of fast-paced digitalisation and global and economic instability, the rise of the dreaded "cyberattack" and data breach has seen a spike. It is anticipated that much larger and sophisticated attacks could be on the horizon – some will be about theft of data and some about denial of service. With risks aplenty on the horizon with ongoing working from home, the growing reliance on the Internet of Things and the 5G rollout that companies will need to address, this will require investment in terms of the right in-house support, third-party vendors and broad organisational awareness of the risks.
Green Infrastructure and Recovery
When Chancellor Rishi Sunak delivered his Summer Economic Update to Parliament, this included a £3 billion package to stimulate the UK's green economy in the wake of the COVID-19 pandemic, which included £1 billion to upgrade public buildings and a £2 billion Green Homes Grant, alongside a number of new clean tech R&D and nature restoration programmes.
The decarbonisation pathways published by Electricity North West and Cadent Gas are blueprints for near to mid-term certainties around the future of energy supply and demand in order to inform decision-making and investment planning for the adoption of low carbon technologies (including solar PV and electric vehicles) as the North West transitions to a net zero future.
While the Zero Carbon Humber partnership have recently signed off an application for a huge carbon capture and hydrogen production scheme involving pan-regional pipeline and subsea storage. This £75 million bid to government seeks to accelerate the cleaning up of heavy industry on the Humber.
With the North taking a decisive lead in a green economy the opportunities and funding around a clean, green recovery will allow some businesses to take advantage of the financial incentives to drive business growth and support job creation for the recovery.