'We are able to innovate without putting our clients at risk'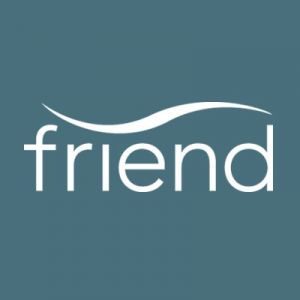 David Gillies is partner and head of tax at Friend Partnership. He joined the company in July 2020.  During a career spanning more than 30 years, he spent many years working for "Big 4" accountancy practices, and more recently held a senior partnership position in a medium-sized practice where he focused on family businesses, property businesses and estate planning.
---
I relish the technical and intellectual challenges that I come up against on a daily basis.  I especially enjoy a client coming to me with a problem and being able to come up with a solution for them, usually saving them tax in the process.  Getting to know clients well is also something I particularly enjoy and this inevitably means that my advice is all the more relevant and tailored.
We're keen to grow. Me joining the firm (in July 2020) has meant we now have an expanded offering so we can provide clients with a broader skillset and wider range of services.  Examples include being able to now advise on cultural tax credits, business succession and business structuring, together with exit planning and employee trusts.  We can truly say we are a full service accountancy firm offering all of the skills of the "Big 4", including business, tax, audit and corporate finance advice.
It's our job to keep an eye on any future tax rises. Accountancy, as with all professions globally, is being affected by Coronavirus, and will continue to be for the foreseeable future unfortunately.  As a firm we have remained busy, but we have seen work from one of our key sectors, theatres, diminish.  We very much hope that theatres and indeed the economy as a whole will recover very soon.  Inevitably there are going to be tax rises as a result of the state of the economy and that is something we are keeping a very close eye on.
We've always been ahead of the curve. I'd say the change in attitude that we have seen towards what we call "structured tax planning", and by that I mean accountants providing tax planning devised by a third party sold as a "package", or "product".  The trend now seems to have gone very much towards bespoke, tailored tax planning advice, which suits me as it is exactly what I have always done, and is what we do here at Friend Partnership.
Our firm's motto is: Integrity, Ideas, Innovation. I think it sums the firm up perfectly. We were founded in the mid-1980s and have always taken pride in the quality of our work and our problem-solving ability. We are able to innovate without putting our clients at risk.
I learnt many years ago that communication is key.  It is always best to get your message across in a clear, concise and easy to understand manner.  I don't use technical jargon and clients always really appreciate that.
Every day is  a school day. My school Spanish teacher, Mrs Eveling, has been the biggest influence on my life so far.  She taught me some great life lessons, as well as Spanish!  The main thing that has always stuck with me is to have confidence in myself and that's served me very well over the years.
Take time to take it all in. I live in rural Herefordshire and spend a lot of my spare time walking through the surrounding countryside for health and enjoyment. The views are spectacular and always changing with the seasons.
---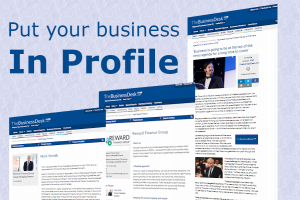 Appear in your own In Profile feature by signing up for a Business Profile on TheBusinessDesk.com.
The company and individual profiles on TheBusinessDesk.com are designed to help our clients build corporate and individual awareness within the regional business community and benefit from TheBusinessDesk's traffic and visibility in the business community and the search engines.